Investments in Going Green During Your Next Home Remodeling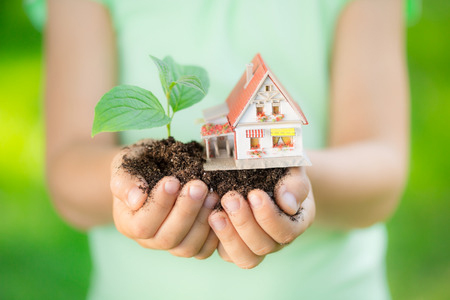 When you're planning for your next home renovation project, consider making things more environmentally-friendly. Not only is a greener lifestyle good for the planet, but it provides you and your family an array of health benefits, too. By spending more money now on purchasing eco-friendly appliances and materials for your renovation, you will end up saving money in the future.
Energy-Efficient Appliances
There are many reasons to invest in energy-efficient appliances for your home. Energy Star appliances save you approximately 30 percent overall on your utility bills. You can also save money by choosing which company you use for electricity, allowing you to find the best rates. For example, in Illinois, Comed service area allows for customers to stick with the local utility company assigned to them or find another plan that works better for them.
New Windows
New energy-efficient windows are an excellent investment that can help you save money through reduced annual heating costs. Old windows tend to become leaky, allowing drafts to come in and your heat to escape. Energy-efficient windows will also improve your indoor comfort and allow more light in.
Insulation
Insulation is one of the best ways to increase the comfort level in your home and save you money in the long run because you'll use less energy to heat and cool your house. Proper insulation will allow the temperature to remain regulated indoors, and creates a barrier to keep moisture out of your home. Insulation also helps reduce noises coming from outside. It's also good for the environment as it reduces the amount of chemicals released from your HVAC unit.
Energy-Efficient Lighting
Switching out your existing lighting for more energy-efficient options is another way to save money and reduce your carbon footprint. Energy-efficient lighting requires less energy to operate and can last about ten times longer than traditional incandescent bulbs. This type of lighting is also extremely versatile, allowing you to replace any light in your home with energy-efficient options. Since replacing every single light in your house can get expensive, consider replacing your five most-used lights first, and then do the other ones gradually. Even replacing a couple of light bulbs will make a big difference.
Reuse And Recycle
During the planning for your renovation project, consider reducing your waste by reusing what you currently have or recycling what you no longer need. Instead of putting new cabinets in your kitchen, consider re-facing them with a new look and save the landfill some trash. Plan ahead and figure out how you can recycle your materials by consulting with a green contractor or your state's environmental department. Habitat for Humanity is another good option for recycling materials because they're always looking for items for their projects.
Consider DIY projects to help save money on your next renovation project or purchasing secondhand items to help reduce costs. Keep in mind that you don't have to do everything at once to make your home eco-friendlier. If you're on a restricted budget, consider redoing one room at a time to help you save money. Any eco-friendly investment will be worth it for both you and the planet.
Ashley Andrews is a San Diego-based freelance writer who blogs on a wide range of green living, business, health and technology topics.
See also:
16 Ways To Lead A Zero Waste Life
ZeroLandfill Project Upcycles Free Materials For Artists And Educators
Comments