New From Donna Eden and David Feinstein — Energies of Love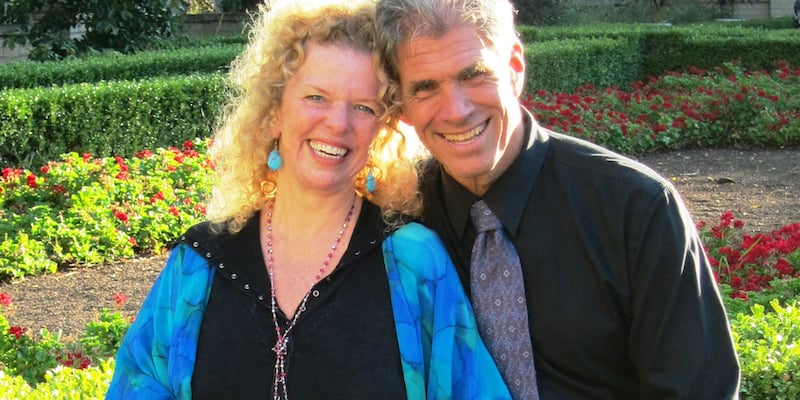 Esteemed energy medicine teachers Donna Eden and David Feinstein have just released their latest book and video series — Energies of Love — a revolutionary look at the way relationships work. They summarize their work this way: "Before your bodies touch, your energies meet." For anyone who's ever seen the elated Donna and steadfast David on stage together, you've seen an amazing range of sparks fly when these polar opposites connect. How do we harness that energy for the good of all concerned?
In Energies of Love, Donna and David share the privacy of their own relationship to demonstrate how the same self-healing principles of energy medicine for the body can be applied to harmonizing partnerships and building better relationships. Asked how long they have been working on their new book, David responds, "Thirty-seven years: 34 years doing the painful research and three years actually writing it." Their own relationship was, from the start all those years ago, a joining of unlikely and seemingly incompatible forces. The book begins, "If we can make it, we sometimes joke or half-joke, any couple can."
Use Energy Medicine for Relationship Building
The Energies of Love is a treasure house of concepts and techniques that draw from energy medicine and energy psychology, as Donna and David have used these practical approaches in their own daily relationship and with their clients over many decades. Whether it's a quick spinal flush, a conversation uplift or a more thoughtful energetic style assessment, the book offers well over a hundred tried and true ways to physically, mentally, emotionally and energetically change from pursuing conflict to shifting the energy in building a more fulfilling partnership. A hot, refreshingly creative sex chapter is an excellent bonus!
Read the Interview in Winter Spirit of Change Magazine
Look for my interview in the winter issue of Spirit of Change with Donna Eden and David Feinstein on the new healing energy medicine work they've pioneered in Energies of Love. The new Spirit of Change magazine will be released early at the Natural Living Expo, November 15 in Marlboro, MA, so pick up your copy there!
Book and Training Exclusive Savings
With the book's release September 4, Donna and David's company, Innersource, is offering special savings on book, video and energy medicine training packages. Start learning more about your personal energy medicine and fulfilling your relationship potential today! Check out the savings on the book and video course here.
Carol Bedrosian is the publisher of Spirit of Change holistic magazine in New England.