New Presenters Announced For Spirit Yoga Festival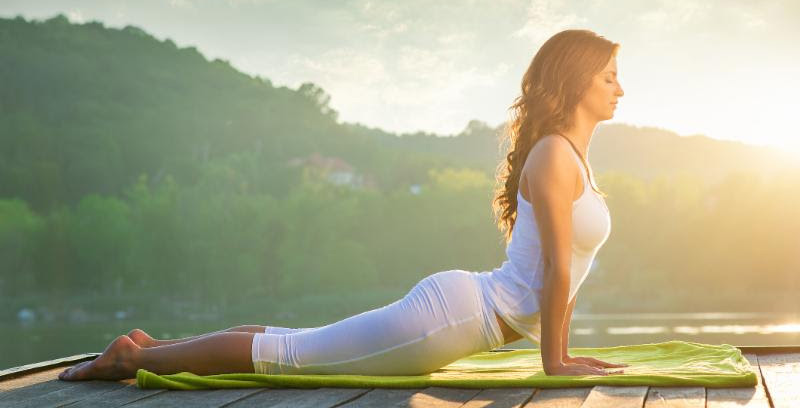 Spirit Yoga Festival will take place September 13–15 on the Connecticut Riverfront in Hartford, CT. The event will consists of three days of yoga, healing, movement, workshops, music, vendors, and more on Hartford's breathtaking riverfront. Immerse yourself in your practice, nature, and the spirit of oneness.
Featured Presenters
Tiare Kahana
As part of her Hawaiian heritage, Tiare learned the ancient and sacred art of hula in early childhood. She continues to study hula under Kumu Hula (Hula Master) Kawika Alfiche of Halau 'O Keiki'ali'I of San Francisco and was honored as a guest dancer in his New York Times critically-acclaimed production of "The Sacred Hula: Ka Wa Hula – Hula Through Time" at Symphony Space. She is the founder of Kahana Hula, a Polynesian Dance Company, presenting Hawaiian culture and dance performances.
Jampa Stewart
Jampa Mackenzie Stewart, L.Ac., MSOM is an acupuncturist, Medical Qigong therapist, Senior Healing Tao Instructor and Senior Chi Nei Tsang Instructor, certified by the Universal Healing Tao, and is the co-founder of Healing Tao USA. He has taught meditation, Tai Chi and Qigong throughout the Western hemisphere, including teaching Medical Qigong at both Southwest Acupuncture College (SWAC) in Santa Fe and the Academy of Oriental Medicine in Austin, Texas (AOMA). Jampa served as editor and contributing writer for Healing Tao Books from 1989-1995, and collaborated with Master Mantak Chia on several books, including Awaken Healing Light of the Tao (1993) and The Inner Structure of Tai Chi (1996). His own books include The Life of Gampopa and The Life of Longchenpa.
Gerardo Sorkin
Born in Argentina, Gerardo combines the multiple dimensions of Tango with self-knowledge practices to produce a participatory group activity, to foster mind-body balance, mindfulness in movement and skills development. He is the co-founder of Meaningful Exchanges LLC, "experiences that transform" and he has facilitated "Tango Todo Terreno" in Argentina, México and the United States. He is a Licensed Clinical Social Worker in NY and CT. He works as a psychotherapist, coach and group facilitator and is also a Master Certified Oasis® Trainer for stress management.
Sara Balkun
Sara is a Reggio-inspired Early Childhood Educator, intuitive artist, and registered yoga instructor who compassionately holds space for people of all ages, abilities, and experiences as they safely bridge the gap between their mind, body and heart. Little Creative Hearts is a fun and mindful sensory experience for the little yogi! Practice simple breathing techniques and explore various visual art mediums to create personal mandalas. All ages and abilities welcome. All materials provided.
The Conduit Center
The Sound Lounge is a designated space to offer attendants and artists a place to rest and recuperate away from the high stimulation of a festival event. In the Sound Lounge we offer sound journeys which is live performing of calming sounds for meditation. We at the Conduit have a studio where we have honed this technique for stress and relaxation, and what we offer at the festival is a modified version of that for the attendants. Through the sounds, participants experience deep healing and inner journeying, which is both rejuvenating and relaxing. We find that the practice complements yoga and other modalities being pursued at the festival.
Leo Rising
LeoRising is an elemental entity that brings confidence, clarity, and cosmic comedy to the forefront of yoga & wellness culture. Heralded internationally as a cosmic personality & divine muse to celebrated clients in the fields of tech, business, film, television and Broadway theater, LeoRising's awareness of how to support the physical body, expand and focus the mind, and amplify positive energies positions him as leader of #TheRoarriorTribe, a committed international group of truth seekers & conscious creatives.
Vendor opportunities and healing huts practitioner applications are available here.
Group rate of 10+ tickets receive a 10% discount, learn more here.
Click here for all presenters announced to date.