New Year's Resolution Recipe Re-do's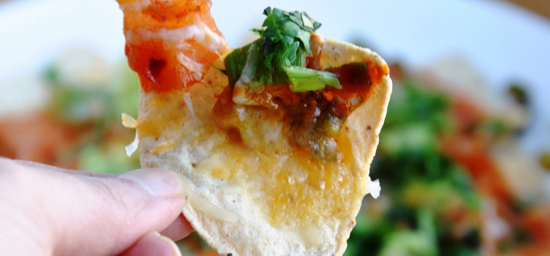 What would the New Year be without a discussion about resolutions? Let's face it: it's a January tradition to resolve to make at least a few positive changes in our lives. Some of these changes are less painful than others and if we're really lucky, they become wonderful new habits we can take pride in.
One popular resolution is to make better choices in the foods we choose to purchase and consume. The payoff to these choices is improved health. And, the good news is that these choices can be fairly painless. The key is to make gradual changes and incorporate as many of your current everyday food items as possible. There's comfort in the familiar.
In this column we'll look at some popular everyday dishes and explore how to make them healthier choices. Take some of these suggestions and try them out on your favorite recipes. In future columns we'll include more recipe makeovers, so if you have some family favorites you'd like help with, just send them to: recipemakeover@yahoo.com. We'll select as many as we can for re-dos and include them in upcoming issues.
The reasons people elect to eliminate certain foods from their diet are as varied as the individuals and far too extensive to get into in this column. Listed here are some of the most common foods people try to eliminate along with some less processed and healthier replacement suggestions and their benefits.
Ingredient
Try replacing with
Benefit
Stew meat
Seitan
Cooked beans
Seitan is very easy to digest, good source of protein, no cholesterol, low fat, no saturated fat, fiber.
Beans, although more difficult to digest than seitan, share the same nutritional benefits.
Ground beef
Tempeh, grated
Crumbled tofu
TSP (textured soy protein)
Tempeh is high in protein and fiber, cholesterol free and easily digestible.
TSP is extremely low fat, cholesterol free, versatile and high protein.
Tofu is easy to digest, lower fat and higher calcium, cholesterol free, lower calorie.
Sugar
Amazake
Barley malt syrup
Brown rice syrup
Reduce sugar by one third
Slow digesting, keeps insulin levels more consistent, some of the more healthful sweeteners
Eggs
2 oz. soft tofu (whipped with a little water)
1 Tablespoon ground flax seed plus 3 Tablespoons water
2 Tablespoons water plus 1 Tablespoon corn oil plus 2 Tablespoons baking powder
Vegan alternatives to high cholesterol, high fat eggs
Milk
Soy milk
Grain or nut milks
Easy to digest and great for lactose intolerance
Hydrogenated shortening
Fats in general
Applesauce or apple butter (for three quarters of the shortening called for)
Bananas (mashed — equal to what recipe calls for)
Oil (crusts won't be as flaky)
Reduce fat by one third
Avoid the link between hydrogenated oils and breast cancer, diabetes, heart disease and auto immune diseases.
Bouillon cubes
Miso (Yellow for chicken and dark for beef)
Helps with digestion of other foods, ridding the body of pollutants
Gelatin
Agar-agar
Kuzu
Agar helps rid the body of pollutants and is high in calcium and other nutrients.
Kuzu aids digestion, benefits the circulatory system and reduces high blood pressure.
Someone recently asked me how he could add tempeh to his diet. He read about the health benefits and wanted ideas on how to prepare it. I asked him what some of his favorite foods are and chili topped the list. I thought it was a good place to start, so here's a comparison between his recipe and its transformation to a healthier option.
HIS FAVORITE CHILI RECIPE
RECIPE MAKE-OVER
1 lb. ground beef
8 oz. package tempeh, crumbled or grated
1 teaspoon olive oil
1 teaspoon olive oil
1 large onion, chopped
1 large onion, chopped
1 1lb. can tomatoes, chopped
1 medium carrot, chopped
1 1lb. can kidney beans, drained
1 stalk celery, chopped
1 can tomato paste
1 small sweet potato, diced
1 Tablespoon sugar
1 lb. can tomatoes, chopped
1 Tablespoon chili powder
1 can tomato paste
1 teaspoon salt
1 Tablespoon chili powder
1 1lb. can kidney beans, drained
One half teaspoon sea salt
Directions:
Heat olive oil in Dutch oven. Add ground beef and onion and fry until meat is brown and onion is tender.
Stir in tomatoes, beans, tomato paste and seasonings. Heat to boiling and simmer for 1 hour.
Directions:
Heat olive oil in Dutch oven. Add tempeh and onion and fry for 3 minutes. Add carrot, celery and sweet potato and cook an additional 5 minutes.
Stir in tomatoes, chili powder, beans and salt. Heat to boiling and simmer for 30 minutes.
He has also been reading about the link between dairy products and diabetes and other health issues and is trying to eliminate cheese from his diet. He eats nachos at least three times a week and is looking for a healthy alternative to satisfy his craving. The Uncheese Cookbook by Joanne Stepaniak has some great options and is the source for my recommendation to him.
Nachos
His typical preparation technique is to take one large bag of tortilla chips, place them on a baking pan and sprinkle a large bag of shredded cheese over the top. He then bakes them in a preheated 375 degree oven until the cheese melts.
Here's the alternative approach. Although a bit more labor intensive, it's an investment in a healthier lifestyle.
1 1/2 cups water
2 Tablespoons lemon juice
1/3 cup quick cooking rolled oats
1/4 nutritional yeast flakes
2 Tablespoons arrowroot
1/4 teaspoon mustard powder
2 teaspoons onion granules
1 1/4 teaspoons salt
1/4 cup water plus 1 Tablespoon balsamic vinegar
2 cloves garlic, chopped
1 small onion, chopped
1 (4 oz.) can mild green chilies, chopped
2 cups corn kernels (thawed if frozen)
1. Place the water, lemon juice, rolled oats, nutritional yeast flakes, arrowroot, mustard powder, onion granules, and salt in a blender. Process several minutes until very smooth. Set aside.
2. In a medium saucepan, heat the water and vinegar. Add the garlic and onion and cook until soft. Stir in the chiles and corn. Cover and cook over medium low until the corn is tender (about 5 minutes). Add a little more water to prevent sticking if necessary.
3. Stir in the blended mixture and cook, stirring often, until thickened (about 8 minutes). Serve immediately over tortilla chips.
Michelle Hirsch lives in southern NH and teaches whole foods cooking throughout New England. She is a graduate of the world renowned Kushi Institute where she also worked developing curriculum. Michelle is the author of the cookbook Venturesome Vegetarian (Surrey, 2004) scheduled for release this spring. Michelle can be contacted at mphirsch@yahoo.com.