The Processed versus Whole Food Experiment: A Visual Demonstration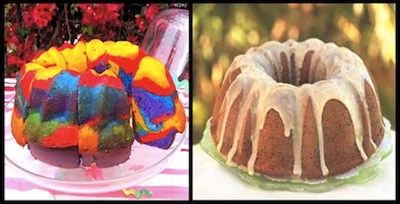 The video below features Stefani Bardin, who collaborated on a study to investigate how your body processes different kinds of foods. Stefani and her Harvard University collaborator swallowed an M2A capsule—a pill-sized recording device capable of recording eight hours' worth of video as it travels through the intestinal tract. Another pill-sized device measured pressure, pH, and body temperature as it moved through the body. Two types of meals were investigated:
Processed food meal: blue Gatorade, Ramen Chicken Noodle soup, and some Gummi Bears
Whole food meal: Hibiscus drink, homemade chicken stock with handmade noodles, pomegranate/cherry juice Gummi Bears
The footage offers an interesting view of what really goes on in your gut when you eat processed food. One of the most obvious differences is that the processed fare takes FAR longer to break down. Processed foods are also loaded with sugars, trans fat, sodium, and various concoctions of chemicals that do not exist in nature—all of which can rapidly contribute to high blood pressure and deterioration of cardiovascular health, weight gain, and a slew of other symptoms.
Dr. Joseph Mercola is an osteopathic physician, board certified in family medicine, and a multiple New York Times bestselling author. A sought-after natural healthcare expert for all major news networks, health shows and national magazines, www.Mercola.com is the #1 natural health website in the world.
See also:
Top 10 Nutrition Myths
Musings: Beyond Food