Venture Outside Announces New And Exciting Holistic Retreat Experience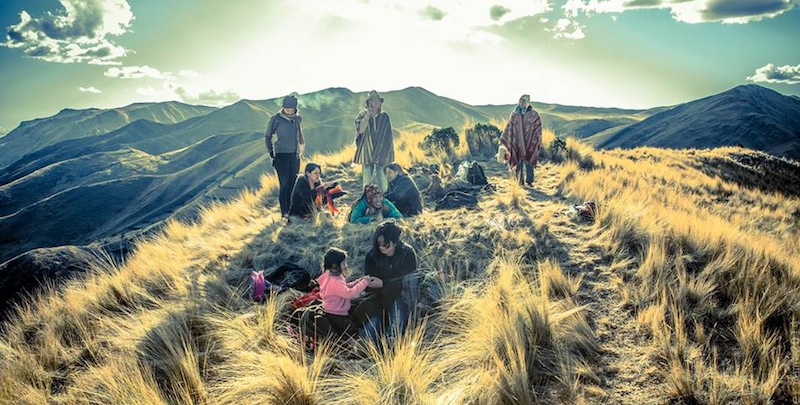 Venture Outside has announced the launch of its new 2016 schedule of life-changing, guided vacations in Maine and internationally. VO has innovated unique holistic adventures and retreats that integrate multiple sports and activities designed to restore and inspire the body, mind, and spirit and get off the beaten path and into nature. Their approach encompasses exhilarating and challenging physical exercise, yoga, active meditation in nature, learning, healthy eating, music, and laughter, all of which are outdoors in amazing locations from the coast of Maine to the Andes Mountains of Peru.
"There are plenty of outlets for people to go for a hike or paddle, do yoga, or go hear music. We've pulled it all together into one big celebration", said VO co­founder and lead guide, Dave Santillo. The Venture Outside staff includes licensed adventure guides who are also accomplished athletes, naturalists, musicians, geologists, yoga instructors, and holistic health practitioners. Their sports include hiking, biking, sea kayaking, canoeing, and they integrate a wide range of holistic practices.
A Venture Outside retreat or adventure intentionally provides an alternative to the typical "mass­market" vacation offerings that funnel participants into crowded destinations and homogenized experiences where everyones pictures and memories are the same as everyone else's. Instead, VO seeks to encounter the unusual and more fully enjoy simple pleasures. In one recent participant's words, "Our VO guides took us on a kayak excursion that was phenomenal. Not only did they choose a ridiculously cool location, but how they guided us in 'just being' in nature was awe­-inspiring."
VO is also a carbon­neutral business that donates most of its profits and time to local non­profits. Is it even possible? Can someone have a wonderful, transformative travel experience, and actually help the earth and local communities, too? Ellie Osborn, VO co­founder and lead guide, explained their philosophy: "Vacations should be good for you. We know you'll have an amazing time on, and a lasting benefit from, the journeys Venture Outside has planned for you. Vacations can also be ecologically sustainable and even good for the planet. On each trip, we decide as a group how to leave the earth a little better than we found it."
The next available retreat where you can see this in action is called the Winter Wellness Retreat to be held January 29­-31, 2016, at the Birches Resort on Moosehead Lake in Maine. Additional retreats and adventures are scheduled throughout 2016 and beyond. To find out more and to see the full calendar, visit www.venture­-outside.com.
See also:
Finding Birds And Religion At The Point Reyes National Seashore, California