Whole Foods Healthy Cooking: It's The Small Everyday Choices That Matter Most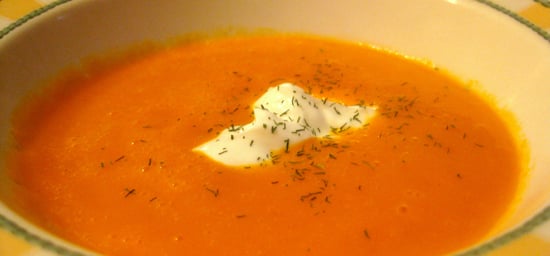 Do you ever read the covers of magazines at the checkout counter? Have you noticed how many offer the dietary solution to whatever issue you're dealing with? Are you confused?
I have a friend who buys every issue of the popular magazines in supermarkets and devours the "diet" column as soon as she gets home. She's hoping that one will contain the magic formula that will solve all her problems without her having to invest time and effort into the process. I've known her for five years now — that's 60 months worth of magazines — and she's still searching.
The truth is, there is no magic formula and it does take time and effort to live a healthy lifestyle. Healthy living is about Mind, Body, Spirit and Earth. Every day, we're forced to make choices about how we spend our time and what we choose to fuel our bodies with. It's the small, everyday choices we make that have the greatest impact on the quality of life.
Food is perhaps the most powerful insurance policy we can give ourselves. What we choose to eat influences our mind and spirit, as well as our body. It also has a significant impact on the health of the planet. The great news about this insurance policy is that we can fine-tune it daily — one choice at a time.
"Food is the chief of all things, the universal medicine….Food transmutes directly into body, mind, and spirit…creates our day-to-day health and happiness."
—from The Macrobiotic Path to Total Health (Michio Kushi and Alex Jack)
The troubling news is that health care has never been so expensive, and there's no relief in sight. Fortunately we do have the power to influence how it impacts us. The U.S. Department of Agriculture supports this in a report stating that good eating habits could cut the incidence of heart and vascular diseases by 25%, reduce respiratory infections by 20% and slash arthritis, diabetes and infant mortality by half. Those are impressive numbers and it's all about the small, everyday choices we get to make.
Change can be difficult, so start by committing to make one small change each day. They all add up and they all matter. Don't think of it as giving up certain foods. Rather than focus what you're eliminating, focus on what you're making a conscious effort to include in your daily food choices. Start with easy changes, celebrate those victories and work your way up to the ones that are more difficult for you.
Mmm, Mmm…Miso!
While studying macrobiotics, one important lesson I learned was that if you do nothing else, have miso and brown rice every day. It's an easy choice with a very positive impact on health. Start your commitment to improving your health by choosing to include these two foods in your diet daily.
Miso (MEE-so) is truly a wonder food. It has the consistency of peanut butter, is made from soybeans, malted rice and salt, and is believed to have anti-carcinogenic properties. It can lower blood pressure and help whisk toxins from the body, takes only a teaspoon a day to reap the benefits, and it tastes great. This one is a no-brainer.
In a nutshell, the process of making miso is similar to wine. Soybeans (like grapes) are fermented in vats and aged up to three years. The ratio and treatment of the ingredients determines the type of miso that's produced, with a wide range of choices. Miso varies by:
Flavor
Sweet — least salty
Mellow — medium salty
Salty — most salty
Color
Light — Ranges from light yellow to beige
Short aging process
Usually includes rice as an ingredient (adds sweetness)
Great in sauces, dressings and spreads
Dark – Reddish hues
Long aging process
Usually includes barley as an ingredient
Great for soups, stews, marinades
Variety (too many to mention all, but here are some of my favorites)
Barley (Mugi – MOO ghee) Flavor is rich, full and sweet that's perfect for soups and broths
Chickpea Mild flavor and a wonderful addition to soups
Sweet White Light and delicate flavor for a fast, light miso soup or a delicious addition to squash soup
Miso Tips
Keep miso refrigerated in an airtight container. Stored properly, it will last over a year.
Don't cook at high temperatures or for long periods of time. You'll destroy the healthy qualities like enzymes and friendly bacteria.
Before adding miso to any dish, put the amount you'll use into a small bowl and add a little water or liquid from the dish. Stir until there are no lumps of miso. This ensures that no one will get a solid chunk of miso — a little overpowering.
To learn more about miso, read The Book of Miso by William Shurtleff and Akiko Aoyagi (Ten Speed Press). Also check the South River Miso website. They have great info and recipes. Try these recipes experimenting with various types of miso. Find your favorites and use them daily.
Michelle Hirsch lives in southern NH and teaches whole foods cooking throughout New England. She is a graduate of the world-renowned Kushi Institute where she also worked developing curriculum. Michelle is the author of Venturesome Vegetarian and can be contacted at mphirsch@yahoo.com or c/o Spirit of Change, PO Box 405, Uxbridge, MA 01569.
Recipes
Basic Miso Soup
This soup is good any time of the day. Add some cubed tofu to it and make it a great light lunch or make as is for a tasty start to any meal. I frequently toss in leftover veggies, boil some soba noodles and combine everything for an easy dinner. Tip: if using dried shiitake mushrooms, soak in warm water for 15 minutes before slicing.
Ingredients
1 tablespoon olive oil
1 large onion, sliced thinly
1 carrot, thinly sliced
4 cups spring water
2 shiitake mushrooms, thinly sliced
1 six-inch piece kombu (sea vegetable)
3 tablespoons miso (I like Sweet White or Chickpea, but use whichever you prefer)
Directions
Place olive oil in a medium saucepan and heat.
Add the onions and carrots and sauté until onion is translucent.
Add the water, mushrooms and kombu.
Cook 10 minutes.
Remove soup from stove.
Place miso in a cup and add 1/4 cup of liquid from soup.
Stir until miso is smooth. Add dissolved miso into the soup and stir. Serve.
Tofu "Cheese"
This is an easy way to liven up the flavor of many dishes. The variety of miso you choose will determine the flavor of the tofu. Pick your favorite and give it a try. Add the seasoned tofu to any dish. One of my favorites is to use it in fresh spring rolls or slice thin on crackers as an appetizer.
Ingredients
1 block extra firm tofu
Enough miso to spread over tofu
Directions
Drain a block of tofu and pat dry with paper towels.
Place on a plate and spread a thin layer of miso over the tofu as if you were frosting a cake.
Cover and place in the refrigerator for 5 to 24 hours (the longer you leave it, the stronger the flavor).
Scrape off the miso (can be used for soups or other dishes) and use the tofu as you wish.
Rice Stir-Fry with Miso
Try this fast and tasty dish next time you have some leftover brown rice. With only a few ingredients you'll have a great, healthy meal in less time than it would take or order out. Adding leftover veggies during the last minute of cooking also adds variety, flavor and nutrition.
Ingredients
1 tablespoon olive oil
1 small onion, sliced thin
1 clove garlic, minced
1/4 cup almonds, slivered
1 cup brown rice, cooked and cooled
1/2 cup peas
1 cup tofu cubes
2 tablespoons miso (try barley), mixed with 3 tablespoons water
Red pepper flakes to taste
Directions
Heat oil in a large skillet over medium high heat.
Add onions, garlic and almonds and sauté until the onions are soft, about 3 minutes.
Add rice, peas and tofu and sauté for two more minutes.
Add miso and red pepper flakes and toss for one minute.
Remove from heat and serve. Also good cold the next day.
Edamame Salad
Ingredients
2 tablespoons olive oil
1 cup shelled frozen edamame, cooked according to package directions
1 cup corn kernels, fresh or frozen
1/2 red bell pepper, chopped
1 tablespoon miso (your preference, but I like Sweet White or Barley), mixed with 2 tablespoons water
1/2 teaspoon smoky paprika
2 tablespoons chopped parsley
Freshly ground pepper to taste
Directions
Place oil in skillet and heat over medium heat.
Add the edamame, corn and bell pepper.
Saute for 5 minutes.
Mix in miso and paprika and remove from heat.
Add parsley and pepper and serve immediately. Also good cold the next day.
All recipes are courtesy of Michelle Hirsch, Spirit of Change foods columnist and co-author with her son J.M. Hirsch of Venturesome Vegetarian (Surrey Books, 2004).
Michelle Hirsch lives in southern NH and teaches whole foods cooking throughout New England. She is a graduate of the world-renowned Kushi Institute where she also worked developing curriculum.
Michelle is the author of Venturesome Vegetarian.