Black Mama's Day Bailout 2018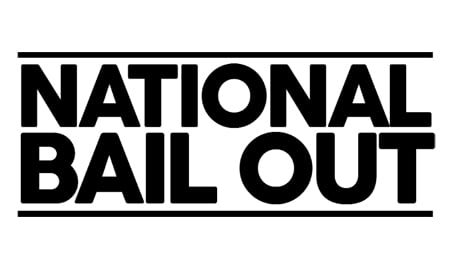 Dear Friend,
We are doing it again. This Mother's Day we are bailing out mamas in cities around the country to give incarcerated mothers an opportunity to spend Mother's Day with their families. National Mama's Bail Out Day is coordinated effort by more than a dozen organizations to reunite families on Mother's Day and bring attention to the true costs of money bail and mass incarceration. In the tradition of literally buying our people's freedom, we are setting Black women and femmes free from the jaws of incarceration.
The impact of money bail on Black families cannot be understated. The two billion dollar bail bond industry is profiting from the separation and destruction of Black families. At least 80 percent of women caged behind bars are mothers and most of them are not found guilty. Many never will be. Yet, they are still in jail and separated from their families because they are simply too poor to afford bail. We are taking Black matters into Black hands and bailing out unconvicted women across the country.
We are less than one month away from this national day of action. Will you chip in today to help make this year's Black Mama's bailout a success?
We know Black women often serve as anchors for many Black families. Oftentimes there isn't anyone to bail out Black women when they disappear into the system. This is just one of the many ways Black women are caught in the system of mass incarceration and we need your help to continue raising awareness on this important issue.
Last year, we were able to bail out over 100 Black moms and caregivers. This year we are going even further. In February, we published a toolkit so communities across the country could join our efforts. Individuals and organizations across the country have been signing up to free Black mamas and they need your support.
Will you make a contribution today to support local organizers who are uniting families this Mother's Day?
In addition to bailing out Black mamas we are supporting local campaigns to bring an end to this predatory system. In places like Memphis, Atlanta and Durham, organizers who helped create National Mamas Bail Out Day last year, have been working to advance critical policy changes. We're using this years bailouts to free our people and increase the pressure on local officials.
Money should not determine anyone's freedom. No one should be separated from their loved ones simply because they are too poor to afford bail. We need to abolish the for-profit bail industry. We do that by demonstrating the destabilizing impact of the money bail system on Black families. Most importantly, we do that through acts of love and generosity for Black people.
This year, make your Mother's Day gift count. Bring a mom home for Mother's Day.
Thank you,
National Bail Out