Good News Headlines 3/11/2021
Photo credit Jon Brack / Friends of Midway Atoll National Wildlife Refuge / Flickr / CC 2.0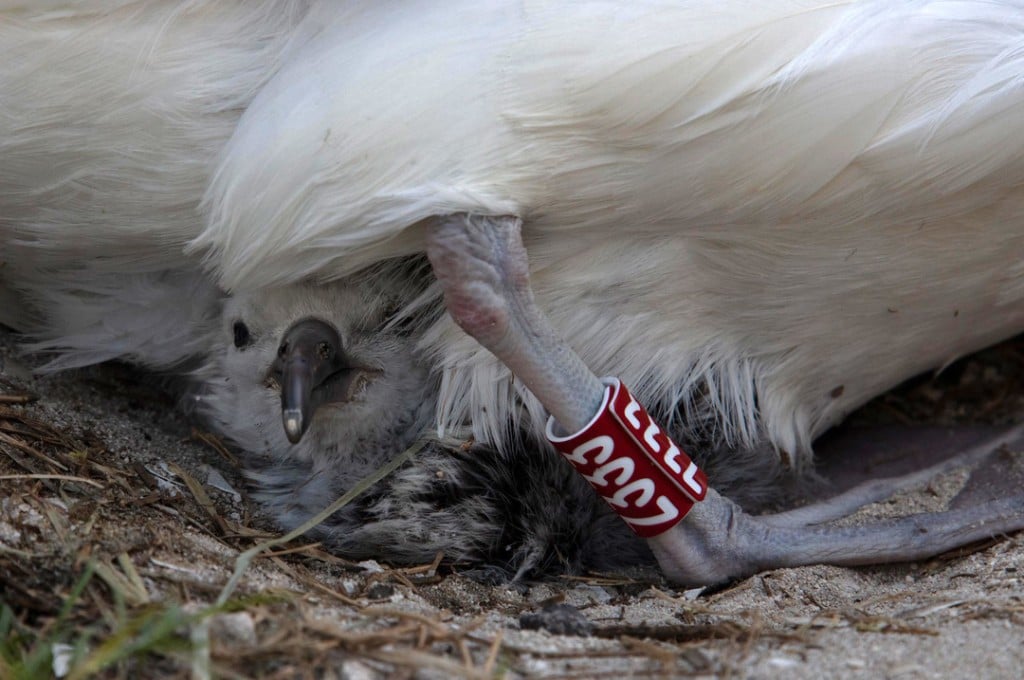 by Olivia Rosane, EcoWatch
Wisdom the mōlī, or Laysan albatross, is the oldest wild bird known to science at the age of at least 70. She is also, as of February 1, a new mother…Read More
by Emily Denny
The world's oceans and coastal ecosystems can store remarkable amounts of carbon dioxide. But if they're damaged, they can also release massive amounts of emissions back into the atmosphere…Read More
by Catherine Garcia
Truffles is not your typical cat.
Danielle Crull rescued Truffles in 2016, and with the help of treats, she taught Truffles how to sit and give high fives. After seeing how quickly the cat picked up these tricks, an idea came to Crull…Read More
by Cirrus Wood
On a Saturday in late October, Carolyn Phinney is hip-deep in a half-acre of vegetables, at the nucleus of what will one day be 15 acres of productive farmland…Read More
by Carly Ryan, CNN 
When a dormant pecan farm in the neighborhoods of south Atlanta closed, the land was soon rezoned and earmarked to become townhouses.
But when the townhouses never came to fruition and with the lot remaining in foreclosure, the Conservation Fund bought it in 2016 to develop an unexpected project: the nation's largest free food forest…
Read More
by Derek H. Alderman & Joshua F.J. Inwood 
The work of the Black Panther Party, a 1960s- and 1970s-era Black political group featured in a new movie and a documentary, helps illustrate how cartography—the practice of making and using maps—can illuminate injustice…Read More