10 Tips for Quickly Relieving Stress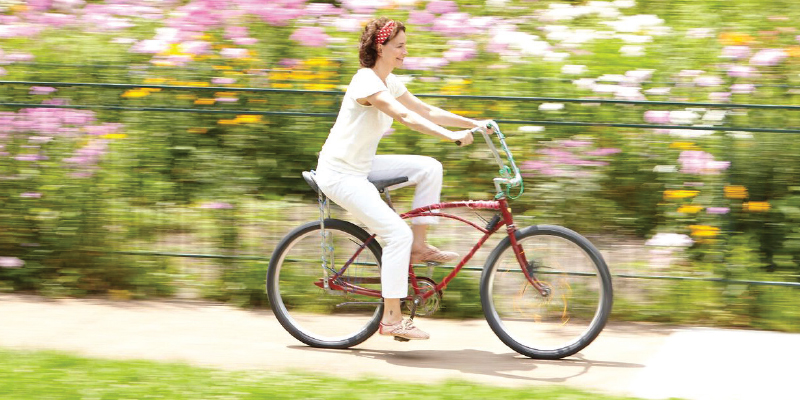 Let's face it. Life is stressful. And when we are under stress we suffer. It's bad for our health. It leaves us feeling drained and tired. It fogs our brains. It causes us to disconnect from others. It makes it difficult to concentrate and robs us of the ability to respond creatively in life.
So it's helpful to have a few stress-busting techniques to reach for when it starts to creep up on you and take you hostage. Here are a few of my favorite busters. They are easy to do and work wonders when you need them most. Try them yourself and see if you find them as helpful for relieving stress as I do.
1. Open your mouth wide enough to hear a click in your ears and inhale deeply, followed by an audible exhale releasing the sound "Ahhh!" Repeat until relaxed. Three times should do it.
2. Sing the song "Do-Re-Mi" from The Sound of Music. Each note when sounded corresponds with one of the seven chakras and calms the entire nervous system and lifts your mood.
3. Breathe in deeply and slowly. As you exhale, notice something you've not noticed before in your immediate environment and name it out loud, such as "pattern in the rug." Then breathe. "The scratch on the desk." Breathe. "The different colors on the coffee cup." Breathe. "The design on the base of the lamp." Breathe. Keep noticing and saying out loud things in full view that you have never noticed before. Do this for at least 30 seconds to one minute. This stops your brain from racing forward and back in time and centers you in the present moment, thus relaxing you.
4. Place your tongue on the roof of your mouth and right behind your front teeth. Next, purse your lips and exhale to the count of eight as though blowing out a birthday candle. Next, inhale to the count of seven, followed by holding your breath to the count of four. Then repeat. This easy breathing technique can calm your thoughts and refresh your body, inviting stress to flow out and relaxation to flow in.
5. Anytime you feel overwhelmed by stress, bend your knees and wiggle them back and forth as fast as possible for 10 seconds, and then squeeze your buttocks cheeks together while letting out a very loud and resounding "Aaaaaaahhhhhhh!" as though screaming all the stress right out of your body. Then relax. It not only relieves you of the stress consuming your every cell but also makes you and anyone around you laugh out loud.
6. Start naming out loud one thing at a time, every single thing that you are or feel afraid of right now. Start by naming the thing you fear most in the moment, and then take in a deep breath. Next, name something you notice right in front of you. Then repeat. Again, name something you fear most right now. Breathe, and then again name something you see right in front of you. Do this until you can't name any more fears.
7. Do my favorite yoga pose. Pull the corners of your mouth to the ears, and hold it. Maintain this pose for at least 30 seconds. Then release.
8. Thump your chest with your fist and let out the sound "Ha! as loud as possible. Repeat. Ha! Ha! Ha! Then laugh.
9. Sing your favorite Broadway show tune at the top of your lungs.
10. Put your thumb and forefinger together and close your eyes. Breathe in, while saying the words "I am," and then exhale saying, "calm." Feel the calm flowing from your heart, through your body, and out of your fingertips. Do this as many times as needed.
These are all simple, easy, silly, effective, and fun. Try them all and see which one works best for you. Most of all, just remember: This too shall pass, and with breath it will pass faster and leave you less stressed along the way.
Sonia Choquette, Ph.D, is celebrated worldwide as an author, spiritual teacher, six-sensory consultant, and transformational visionary guide. An enchanting storyteller, she is known for her delightful humor and adept skill in quickly shifting people out of psychological and spiritual difficulties and into a healthier energy flow.