Adopt A Military And Veteran Family For The Holidays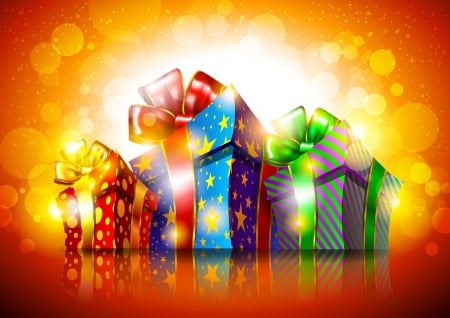 Project New Hope Inc. "Operation Jeepers Christmas" offers an adopt-a-family program. Military and Veteran families who can show proof of need submit their wish lists to PNH and donors adopt the families by purchasing items from their wish lists for Christmas.
Giving back to the families of our servicemen and women who have sacrificed so much. Lost in the busyness of the Christmas season are the children of those who serve, who sometimes wake up Christmas morning missing mom or dad and perhaps not understanding why they can't be there.
There are two ways to participate in Project New Hope Inc. Operation Jeepers Christmas:
1. Donate: Donate now so we can reach as many children as possible this Christmas. Your donations are appreciated, and Project New Hope Inc. is a not-for-profit, 501(c)(3) organization. All gifts are tax deductible.
2. Adopt a Family: Make a personal connection by adopting a military or Veteran family. Perhaps you can use this opportunity to teach your own children about giving and the true meaning of Christmas. Operation Jeepers Christmas 'Sponsor a Family' registration will begin on November 1, 2017.
Here's How Sponsoring A Family Works:
Contact Nancy Price at nprice@projectnewhopema.org and let her know how many families you would like to adopt.
STEP ONE: You will first receive a military family to adopt. Sponsorship opens on November 1st. We have families with one child and families with up to 5 children and more available for sponsorship.
STEP TWO: You will purchase gifts for each child. Our goal is for each child to receive 3-5 gifts with an overall value of $60 or more per child. The family have compiled a list of suggested gift items for each child. Many families have provided a "wish list" for each child.
STEP THREE (optional): We encourage you to include a personal note to the recipient family, and if desired, you may include your contact information. Many times, the recipient family wishes to send a note of thanks back to the sponsoring family, and this will allow them to do so.
STEP FOUR: You will bring all the presents, wrapped and marked with the family number and child's name on the outside of every gift, to our Worcester or Holyoke office. You will also need to bring the sponsor sheet which is emailed to you upon confirmation of your sponsorship. If a group of people is shopping for a family, all presents must be delivered at the same time to ensure no children's gifts are mixed up.
We could use Gift Cards as well for the older Adolescents
Presents will be picked up by the families on or about December 16th, 2017.
Project New Hope Inc.
70 James Street, Suite 157
Worcester, MA. 01603
(774) 243-7859