An Unexpected Reiki Miracle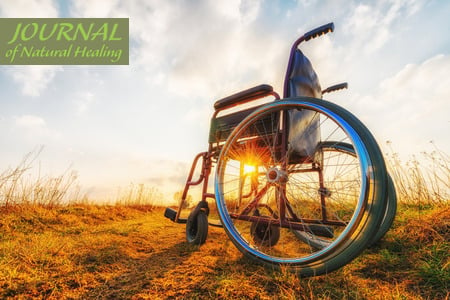 It was within my first year of being a Reiki Master/Teacher that Christine (name changed) came to my booth at an expo in Connecticut in a motorized wheelchair. I was offering 15-minute sample healings for $15.00 and she asked for 30 minutes for $30.00, which I happily agreed to do. Unable to stand or walk to my Reiki table, I performed Reiki while she remained in her chair.
Nearly two weeks later, I received an email from Christine requesting an at-home treatment. Upon arriving, she greeted me at the door standing with only a walking cane to support her. I marveled and congratulated her on her amazing improvement, to which she replied, "I haven't needed the chair since I saw you."
The session that evening was set up in the living room. Her daughter and I assisted Christine onto my table and I began the session. The intensity of the session was so extreme, the vibrational flow of energy so intense, I felt riveted to the floor. Only a few minutes into the treatment, she was writhing and telling me, "You're messing with my nervous system!"
Obviously deeply concerned, I offered to pull back the energy, (but truthfully had to ask myself in that moment, could I?) She told me to keep going. For an hour and 20 minutes the flow of energy was unrelenting and intense as I moved around her body. When it was over, it was suddenly over – for both of us.
As I assisted Christine into a sitting position on my table, I nodded to her daughter to get the walking cane. Presented with it, Christine pushed it and her daughter aside, jumped off the Reiki table and began running around the room. I'm the one that sat down, shocked and humbled because I knew I had nothing to do with it. I was without words in that moment. I did see Christine about a year later and she was still walking freely without assistance.
While I have since learned that that level of experience is not a regular occurrence, I have seen wonderful and profound healings during my practice of Reiki. Reiki, while now an almost commonly used and somewhat dismissed practice of "Oh yuh – everybody does it," will never be an understated or diminished healing modality in my life. The reality that so many of us now are attuned to it does not weaken it, but in fact strengthens it while proving again and again the miraculous capability of healing available to us. How wonderful it is that there are more and more of us practicing Reiki!