Before Buying A Water Filter, Read This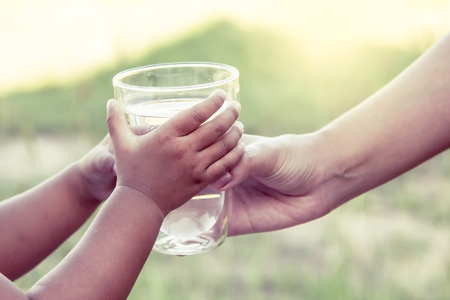 The findings of the Environmental Working Group's (EWG) just-released Tap Water Database may be shocking to many Americans, as they show that the drinking water supplies of nearly everyone in the nation are tainted with chemicals at levels exceeding at least one health-protective guideline.
If you're concerned about what's in your water, buying a water filter is a smart next step. In conjunction with the database, we've released an updated Water Filter Buying Guide.
But before you dive into the filter guide, here's what you need to know:
Bottled water is hundreds of times more expensive than tap water and may, in fact, just be filtered tap water. Bottled water may also be contaminated with chemicals that can leach from the plastic bottles.
We understand that cost and other considerations dictate decisions on what filter system you should buy. Check out our filter technology explainer to get the lowdown on all of the products on the market.
If you have a question about how we put our filter guide together, we've got answers here.
When you're ready to find the right filter for your needs, check out our user-friendly search engine that allows you to search for filters by physical type (a pitcher, faucet mount, installed in plumbing, etc.), the filtration technology used, and contaminants the filter is certified to remove.
When you search, you'll reach a result page that lists every filter that fits your criteria alphabetically. Click on a filter's name to find out more about it.
For every filter in our guide, we provide an option to buy it online, from Amazon or directly from the manufacturer. We also provide information on what contaminants each filter is certified to remove and additional claims made by the manufacturer.
Once you begin filtering your water, be sure to come back to our filter guide to see our tips on maintaining your filter.
This article was republished from EcoWatch.
See also:
What Happens To Your Body When You Drink Fluoride?
Can We Trust Our Drinking Water?