Breastfeeding Inequality Awareness During World Breastfeeding Week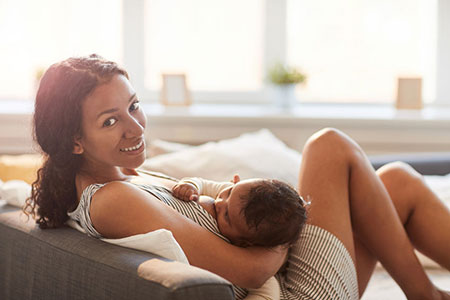 The World Alliance for Breastfeeding Action's annual World Breastfeeding Week will take place this August 1 -7. This year's celebration is focused on a partnership with the United Nations, reflecting on breastfeeding as the most sustainable option for feeding baby. As the event brings this knowledge into focus, it also notes that in order for the positive environmental impact of breastfeeding to take effect, factors that influence breastfeeding equality must be eliminated.
Breastfeeding inequality is a serious problem, and it affects mothers and children even in the world's most developed countries. An economic imbalance plays a central role in the problem, which boils down to the fact that not all mothers have equal opportunity and support when trying to breastfeed their baby.
This can lead to earlier formula feeding, or cause some mothers to bypass attempts at breastfeeding entirely. As noted by the WHO, breastfeeding offers balanced nutrition to baby, facilitates bonding with mom, and contributes to baby's social and psychomotor development, so this loss of opportunity to breastfeed is devastating.
Some stark statistics shine a light on the intertwined relationship between breastfeeding inequality and socioeconomic status. In the United States, 93% of mothers from wealthy California breastfeed, while only 53% of those in economically disadvantaged Louisiana do so. When assessed at the six month mark, 68% of wealthy mothers were still breastfeeding their babies, though only 38% of mothers under the poverty line were able to do so.
Partner support is also significant here, with 60% of married mothers continuing to breastfeed at the six-month mark compared to 38% of single mothers. This visualization from We The Parents reflects further on the connection between breastfeeding and socioeconomic status.
There are a number of reasons that economically-disadvantaged mothers may find breastfeeding more difficult:
No access to paid maternity leave

Few or no opportunities to pump at low-income, high-stress jobs

Hospitals in disadvantaged areas less staffed, limited maternity/lactation support

Limited connection to family or community

No positive reinforcement about breastfeeding from the community
It's long been clear that online "mommy wars" aren't the real fight, so moms, let's stamp out breastfeeding inequality once and for all by bringing awareness to this important cause.