Collecting Stories of Bird Encounters after the Death of a Loved One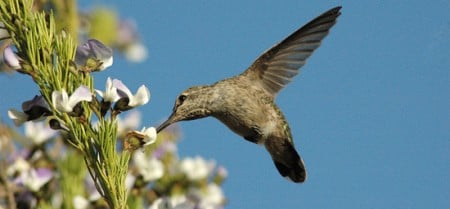 As the winged freedom of our avian friends tug at our earth-bound selves and give us a glimpse of the ultimate liberation of the soul, so too they sometimes appear as envoys from the spirit world — fleeting emissaries of loved ones who have passed on to the other side. When such an encounter occurs a person simply knows in one's heart that this is no ordinary lark, hummingbird, egret, duck or owl. Rather this visitation is a loved one letting the living know in a unique and personal way that they are fine, not to worry, that the spirit continues, thus helping to lighten the burden of grief and sorrow.
Spirit of Change writer Bill Strubbe is collecting stories — along with photos of birds — to compile for his latest book. He has already received stories involving over two dozen bird species, reinforcing the belief that this is a fairly common experience.
If you have had an experience please write a brief account of it including a bit about the person who passed on, your relationship with that person, how you felt after their death, details of the visitation by the bird, your reaction to this experience, and what you thought about it at the moment and now.
Email stories and photos to carol@spiritofchange.org. Thank you.