Congress Introduces Landmark Cosmetic Animal Testing Ban
Historic legislation would end animal testing for cosmetics within the United States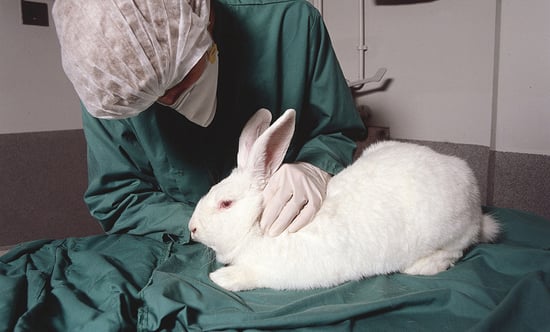 In April, Rep. Jim Moran, D-Va., introduced the Humane Cosmetics Act, a landmark bill to ban the testing of cosmetics on animals. This historic legislation would not only end animal testing for cosmetics within the United States but would also prohibit the sale of products that have been tested on animals elsewhere — forcing other countries we do business with to stop testing as well.
Thousands of animals are used in cosmetics tests in the U.S. each year despite the widespread availability of better alternatives. Rats, mice, guinea pigs, rabbits, and other animals endure endless chemical assaults to their skin, eyes, and internal organs and are never given any pain relief. But non-animal methods more accurately predict human effects in much less time and at a lower cost — without the cruelty.

 In addition, more than 500 cosmetics brands in North America do not test final products, formulations, or ingredients using animals. The European Union, India, Israel, and parts of Brazil have banned animal testing for cosmetics. Call, then email, your elected officials to ask them to sponsor the Humane Cosmetics Act.
— Source: Physicians Committee for Responsible Medicine