Does Alternative Medicine Have a Place in Healthcare Reform?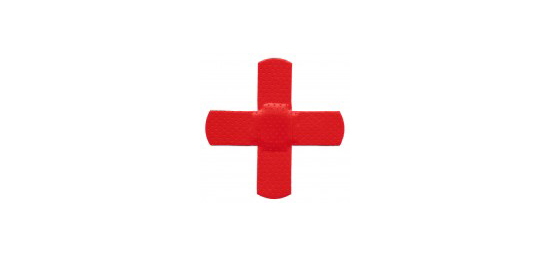 The battle by mainstream medicine to shut out alternative forms of therapy is long standing and alive and well in today's Washington. According to David Coates, a political science professor at Wake Forest University and a frequent speaker on healthcare reform, "but so, too, are the allies of complementary and alternative medicine. In fact they are currently particularly well represented at key power points within the majority party in the United States Senate, where a series of quiet victories in the fall holds out at least some hope that the new legislation will ease access to acupuncturists, chiropractors, dietary-supplement makers and other alternative health practitioners."
Coates identifies the key player here as Senator Tom Harkin (D-Iowa), chair of the Senate Health, Education, Labor and Pensions (HELP) Committee, who was instrumental in the passage of the Senate health reform bill that successfully passed on Christmas Eve. Three things look hopeful for alternative medicine within that bill:
The new definition of "health care professional" in Section 411 reads as follows: "dentists, dental hygienists, primary care providers, specialty physicians, nurse practitioners, physician assistants, psychologists and other behavioral and mental health professionals, social workers, physical therapists, public health professionals, clinical pharmacists, allied health professionals, chiropractors, community health workers, school nurses, certified nurse midwives, podiatrists, licensed complementary and alternative medicine providers, and integrative health practitioners."
Non-discrimination requirements will oblige insurers to treat all healthcare providers licensed by the state on an equal footing. That hardly threatens the monopoly of science-based medicine in states that restrict licensed practitioners to those practicing what they like to call "evidence-based (conventional) medicine," but many states do not have such restrictions. At least 48 states currently mandate coverage for chiropractors, 12 states mandate coverage for acupuncture, and California, for one, currently licenses acupuncturists, chiropractors and naturopaths.
The Senate bill also includes proposals to provide grants for teams of health care professionals to work on patient care, and pilot programs in low-income communities to generate "wellness" plans. Subject to the definition of health professional in Section 411 of the Senate bill, those grants and pilots would definitely open a route to greater participation by alternative practitioners in community medicine initiatives.
Given that this is so, we can be sure that the lobbyists will be active, and that the most strident defenders of scientific medicine will be working mightily to have these details removed. Their argument will no doubt be couched in terms of patient safety — so many untested therapies, they will say — and in terms of cost. The more therapies covered, the greater the cost.
Coates counters that "the soaring costs of American healthcare could be tackled by an injection of competition from alternative medicine in all its forms, by moves to encourage, or even finance the supply of more doctors not practicing chemically-based medicine, and by the enhanced availability of more naturally-anchored forms of medication."
Letters, phone calls and emails urging elected representatives to support the inclusion of practitioners of alternative medicines in the definition of health professionals, in the required catchment area of insurance policies, and in the coverage of grants and pilot programs are essential at this time. Coates explores these issues and more in Answering Back: Liberal Responses to Conservative Arguments, which can be accessed through answeringbackdavidcoates.blogspot.com.