EarthTalk: Canning at Home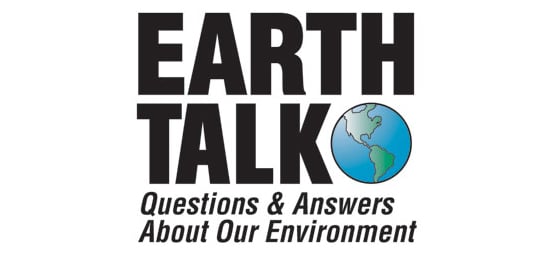 Dear EarthTalk: My grandmother was a home canner, and I'm interested in getting involved myself. Where do I learn about the benefits to my health and to the environment? — Sylvia Fragiband, Indianapolis, IN
For more than a century, home canning has been a popular way to preserve and enjoy homegrown fruits and vegetables, not to mention fresh-caught seafood and other delicacies. One of the key benefits of home canning is limiting exposure to the chemicals and pesticides used on most commercially available produce and seafood. Also, most commercially prepared spreads and sauces contain added sugar, salt and preservatives which are unnecessary in most diets and can even be harmful for people suffering from health problems like diabetes or hypertension.
Also, by preserving produce when it is at its peak of ripeness, home canners can indulge in flavorful spreads and sauces all year long, even if the backyard harvest is just a distant memory. And according to Jennifer Wilkins, a nutritional scientist in Cornell University's Life Sciences department, foods at peak ripeness offer superior nutritional advantages, even when preserved. She cites the example of Vitamin C content in tomatoes increasing when the vegetables are allowed to fully ripen on the vine.
Yet another benefit of home canning is self-reliance. "If there is a natural disaster and supplies are short, you will have your own food," says master gardener and home canner Connie Densmore, who teaches an online course in home canning through the UniversalClass.com website. She adds that home canned foods can last for years without refrigeration (especially useful if the power goes out) while retaining the same taste as the day they were harvested.
Prior to the days of widespread use of food preservatives and refrigeration, home canning was one of only a few ways to safely preserve foods from decay at the hands of naturally occurring microorganisms. The home canning techniques developed in the late 1800s to prevent enzymes, mold, yeast and bacteria from spoiling foods and causing botulism and other illnesses are still effective and in wide use today.
Those looking to learn how to home can should consult the U.S. Department of Agriculture's "Complete Guide to Home Canning," available free online. The guide details the principles of home canning as well as how to select, prepare and can a variety of foods. The website HomeCanning.com also offers a wealth of information as well as lots of recipes for canning fruits, vegetables and meats. The site is produced by Jarden Home Brands, one of the leading suppliers of home canning jars and equipment. Some other leading purveyors of home canning supplies include the Canning Pantry and Home Canning Supply and Specialties.
For more hands-on instruction, would-be home canners should check out the University of Georgia Cooperative Extension's "So Easy to Preserve" video series. Eight shows, each 20 to 35 minutes long, contain the most up-to-date recommendations for home canning, pickling and making jams and jellies.
CONTACTS: "So Easy To Preserve", http://www.uga.edu/setp; "Complete Guide to Home Canning", http://www.uga.edu/nchfp/publications/publications_usda.html.
Got an environmental question? Send it to EarthTalk, c/o E/The Environmental Magazine, P.O. Box 5098, Westport, CT 06881 or e-mail earthtalk@emagazine.com. Visit http://www.emagazine.com/earthtalk/archives.php to read more EarthTalk columns.