Emerging Alzheimer's Studies Stun Experts With Potential Cause And Cure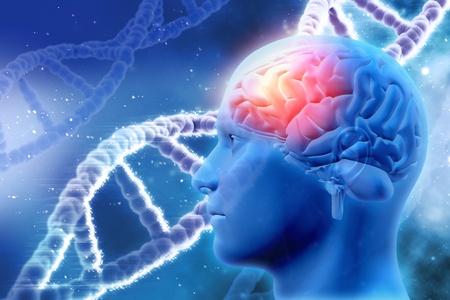 Cancer has become Americans' No. 1 health concern. According to the American Cancer Society, more than 1,600 people die every day from cancer in the U.S. That's over 600,000 people each year. When you include the entire world population that number climbs tenfold to over 7.6 million. Statistics suggest half of all men and 4 out of 10 women will develop cancer during their lifetimes.
Alzheimer's disease is another major health threat that has dramatically increased in recent years. Between 1999 and 2014, the death rate from Alzheimer's increased by 55 percent. According to the latest statistics, Alzheimer's claims the lives of more than half a million Americans each year, and unless there are radical changes, many experts project half of the population will eventually develop it.
These are grim statistics, but there is hope. Mounting evidence shows both of these conditions — as well as many other top killers — are metabolic diseases. This is actually good news, because that means you can prevent, treat and recover from them like other metabolic conditions, such as Type 2 diabetes and heart disease.
Ketogenic Diet Shows Tremendous Promise As Tool Against Chronic Disease
A number of experts and researchers are now convinced the answer to our burgeoning cancer and Alzheimer's epidemics is a ketogenic diet and other metabolic support. Nutritional ketosis is the metabolic state associated with an increased production of ketones in your liver; i.e., the biological reflection of being able to burn fat, and is defined as having blood ketones in the range of 0.5 to 3.0 millimoles per liter.
This article was brought to you by Dr. Mer cola, a New York Times bestselling author. For more helpful articles, please visit
Mer cola.com today and receive your free Take Control of Your Health E-book!
See also:
Study Proves Sugar Is Responsible For Remarkable Rate Of Disease
6 Natural Herbs To Prevent Mental Disorders