First Openly Gay Country Singer Shares Advice His Dad Gave Him As A Teen
The lead singer for Lavender Country, the first openly gay country band, shares the touching advice he received from his father.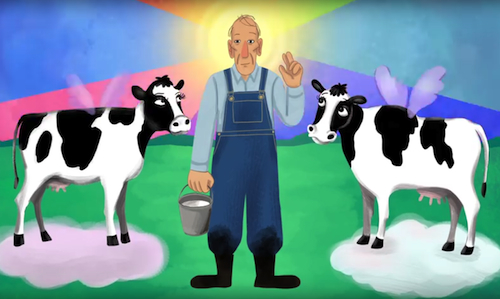 Patrick Haggerty explains the touching advice his father gave him as a teenager about growing up gay in his rural Washington state hometown: Don't sneak.
Haggerty went on to become the front man for the band Lavender Country.
Liz Pleasant wrote this article for YES! Magazine's Debt Issue. Liz is an assistant web editor at YES! Follow her on Twitter @lizpleasant.