Healing Grave's Disease Naturally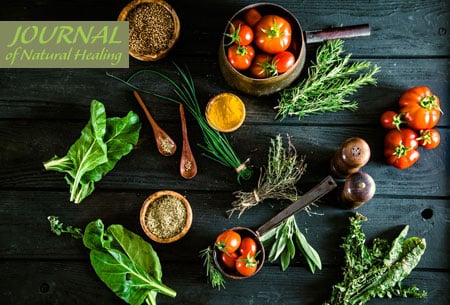 As a massage therapist I see a lot of people who are hurting. But, I didn't expect that it would be a client (an RN), who would put me on my own path to healing.
I had just finished our session when she turned to me and said:
"Go get a blood test."
"What?"
"Promise me. Go get a blood test."
When a nurse tells you to go get a blood test — that's advice to follow. So, I got the blood test.
Within a couple of weeks, I was diagnosed with Graves' disease, an autoimmune disorder that causes the thyroid gland to overproduce thyroid hormones.  I had lost a lot of weight due to being hyper-metabolic. My skin was grey. My heart had been pounding and I was tired all the time. The first endocrinologist I saw gave me medication, and the possibility of radioactive iodine. No way was I going that route. Even though my friends warned me to take the medication, and my own primary care doctor warned that I might develop a heart condition if I didn't, I knew I wanted to find another way.
I immediately contacted some wonderful holistic practitioners and found another endocrinologist who was willing to work with me. His philosophy: whatever works! A very enlightened MD! In the end, I developed a 5-part strategy:
An herbal remedy formulated by a clinical herbalist to quiet and soothe my over-active thyroid
Eating healing, nutrient dense, traditional foods with the help of a nutritionist to gain back the weight I lost, and to heal the leaky gut, which caused my body to attack itself
Acupuncture to balance my energy
Chiropractic to relieve pressure on appropriate nerves
Yoga to decrease stress
Within 6 months, my hormone levels were back to normal. And a year later I was told that the Graves' disease was in remission. Here it is 2018, I've continued to keep up my holistic routine, and continue to enjoy good health with all my hormone levels "normal." The endocrinologist was so impressed he even asked for the herbalist's contact info.
I firmly believe that it is possible to heal with natural methods and I'm living proof.