How To Get Clean Energy At Home For Free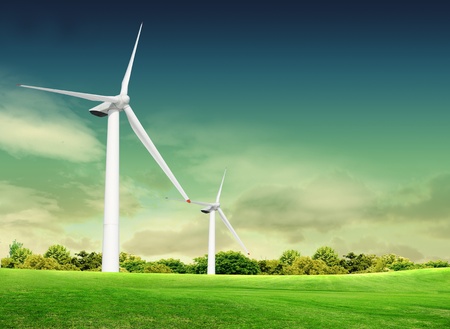 The electricity bills we pay each month primarily go towards supporting America's many dirty, smelly fossil fuels. Renewable alternatives are few and far between among these utilities, and when they do exist, they're far from affordable.
The good news is that B Corporations like Arcadia Power are now giving us the choice to support cleaner, renewable energy sources at home, at absolutely no extra cost. Learn how you can sign up for clean energy at home – for free – in just 3 minutes.
Clean Energy For Anyone
Whether you live in a home or apartment, as long as you pay a utility bill, you can sign up for clean energy with Arcadia Power. All you need is your local utility information to link up your account with their platform and start using clean energy. They'll send you a single monthly bill that includes your local utility charges and clean energy, and you'll have peace of mind knowing you're reducing your impact each month.
How It Works
Arcadia's platform monitors your monthly electricity usage via your local utility and buys clean energy to match your usage. This is all done through the purchase of Green-e Energy certified renewable energy certificates from wind farms, which ensures that you are using clean energy.
Is It Really Free?
Yep. Anyone can sign up to match half of their usage with clean energy at no cost or commitment. People who want to go the extra mile can sign up to match all of their usage at a premium of 1.5c per kWh – which costs about as much as a Starbucks Venti.
Get A Personalized Energy Experience
Arcadia Power offers a more modern, user-friendly utility experience and sets you up with a personalized energy dashboard. On desktop or mobile, you can simply track your usage, consolidated bills, and the positive impact you're having each month. You can even claim exclusive discounts on sustainable brands such as Nest and NatureBox and save up to $25 on your utility bill when you refer friends and family.
You now have the choice to support wind farms nationwide and help push us from dirty fossil fuels to clean, renewable energy. Arcadia Power has removed all the cost barriers, so do your part and sign up today.
Sign up for free at www.ArcadiaPower.com
Derek Markham is a freelance writer and creator of Natural Papa. Learn more about Derek here.
See also:
How To Switch To A Green Energy Supplier At Home
This Giant Straw Is Actually A Vertical Bladeless Wind Turbine