How To Prevent Social Isolation And Decrease Loneliness In The Elderly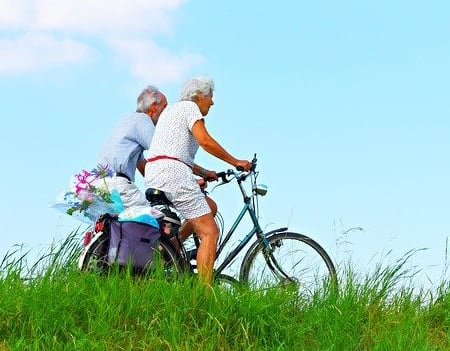 When COVID-19 invaded the world, everyone became subjected to something that the elderly have often had to deal with on their own — social isolation and loneliness.
A report by the National Academies of Sciences, Engineering and Medicine found that as much one-quarter of the elderly in the US are socially isolated, and up to 43% claimed loneliness. That is huge.
What Is Social Isolation And Loneliness?
Social isolation is an objective state characterized by the total or near-total absence of social interactions, contact, and relationships with others. Loneliness is a feeling of being alone with or without social contact. The World Health Organization likens the detrimental physical effect of social isolation and loneliness to that caused by smoking fifteen cigarettes every day.
Although often overlooked, social isolation and loneliness pose a significant public health risk to the elderly. Both are associated with an increased risk of disease mortality and an increased risk of developing certain conditions like dementia, coronary heart disease, stroke, functional decline, and mental health risks.
With the enforcement of a lockdown and implementation of social distancing to curtail the spread of COVID-19, these strategies have reduced social contact for the elderly, creating a breeding ground for more issues of social isolation and loneliness to develop.
How To Prevent Social Isolation And Decrease Loneliness In The Elderly
As humans, we are all social beings, and we derive safety in living together and interacting with one another. If the elderly will live longer lives in good health, learning how to prevent social isolation and decrease loneliness is sacrosanct. Some tried and tested methods include:
1. Reach out to friends and family.
That you can't see someone face to face does not mean that you can't reach out to them. These days, there are many more ways to reach out to those you love and care for. You can call, send a text message, chat on social media, and make video calls using any of the existing video calling platforms. Don't forget about writing letters and sending cards; receiving mail will brighten anyone's day! Just be sure that you keep in touch with your loved ones.
2. Contact your neighbors.
It is reassuring to know there is someone nearby that can look out for you in case of any eventuality. Seek out your neighbor and start a conversation. Exchange contacts with them and keep in touch.
3. Connect with others.
Connect with like-minded strangers using your mobile device and social media. You can seek out people who have similar passions, follow the same career path, or those who live in your neighborhood. New relationships may not necessarily last, but while they last, they can keep any elderly people involved from being lonely.
4. Request help.
If you feel lonely or know a senior who is, talk to someone about it. Sometimes, all we need to get over the hump is to talk to someone about it. Suffering in silence should never be an option. Reach out for yourself or on behalf of someone else.
5. Encourage attendance at group meetings of any kind, from religious to civic to special interest topics.
Everyone benefits from the increased opportunity to contact people through group involvement, especially with the added motivation of accomplishing a goal.
6. Provide transportation.
Lack of adequate transportation is one of the primary causes of social isolation. By providing a means by which the elderly can go out, you give them an extra reason not to stay indoors. Remember to check with your neighbors and relatives regularly about needing a ride anywhere.
7. Encourage physical activity.
Even just a small increase in activity has benefits, however using an assisted living activity calendar, you can create a plan for physical activity to help a senior stay motivated and check off activities each day. This also provides a sense of accomplishment and reward, which are excellent mental and physical health boosters all on their own
Tom Peterson resides in the United Kingdom and enjoys using his words to make the lives of others easier. Second only to writing, hot chocolate is his greatest addiction.
Also see:
9 Ways To Reduce Loneliness In Your Community
13 Things To Do When You Feel Lonely