Nation's First Library Social Worker Connects Homeless With Meals, Healthcare And Housing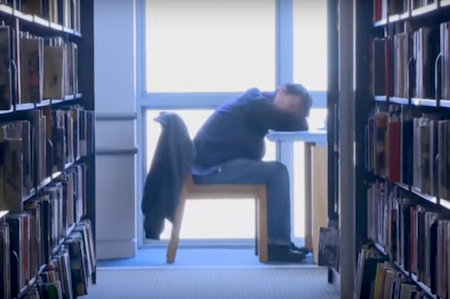 Public libraries have long been safe places for homeless people. In San Francisco, library administrators realized that because of their safe-place reputation they had a unique opportunity to reach out to the local homeless community. They hired Leah Esguerra, a psychiatric social worker who is believed to be the nation's first full-time social worker at a library.
With a reported 15% of the 5,000 people the library serves every day being homeless, Esguerra is able to reach people where they already are. She provides information and helps people access services such as free meals, temporary shelters, and legal aid.
If someone is chronically homeless or has a physical or mental health condition, Esguerra does a full clinical assessment and presents it to the San Francisco homeless outreach team who provides case management. Since 2009, the outreach program has helped 150 homeless people secure permanent housing, and 800 have enrolled in social and mental health services.
The conversation about homeless people in libraries is an ongoing and, at times, contentious one. Advocates argue that libraries are democratic institutions that are open to all, while opponents complain of unpleasant odors and dirty restrooms.
On the San Francisco Public Library's Yelp page, one patron wrote, "Can you please, please, please kick the homeless people out? They are disruptive in the stacks, leave their garbage, stink, body fluids at the desks. They use their bathrooms as their shower facilities."
To help counter concerns of cleanliness, the library employs formerly homeless people to help keep the bathrooms clean and running functionally.
When doing her outreach and information sharing, Esguerra approaches people not as though they're homeless, but just to let them know that there are services available and that she's there to help. As she told PBS:
"I always say that it's easier to do outreach on the streets because it's a neutral territory. You can just approach people. But, here, it's their safe place, it's their sanctuary. So I try to be very respectful."
Cat Johnson is a freelance writer focused on community, the commons, and the future of work. Publications includeYes! Magazine, Utne Reader, GOOD, Shareable, Triple Pundit, LaunchableMag, and Lifehacker. She helps freelance writers and bloggers live their best life at The Freelance Cat. Follow Cat on Twitter, Facebook, and Instagram.