Obamacare Escalates Drug-Dependent Healthcare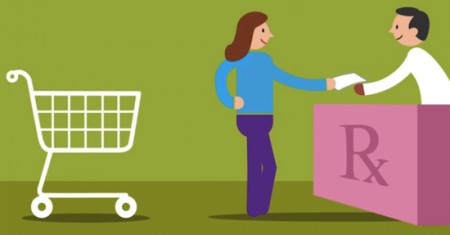 The Washington Times reported on November 12, 2013, that WebMD, the second most visited health site on the internet, received a $4.8 million government contract to educate doctors about the Affordable Care Act through lectures, articles, podcasts and "expert viewpoints."
The problem, according to holistic physician Joseph Mer cola, MD, is that the site, which many assume to be a source of unbiased, trustworthy medical information, has proven to be neither scientific nor unbiased. "WebMD has positioned itself as a primary source of independent and science-backed health information, yet is financially dependent on pharmaceutical companies, and now the US government.
WebMD recently sponsored a depression screening test in which every single quiz-taker ended up with a score showing "a high likelihood of major depression" and was advised to talk to their doctor about treatment — drugs, of course. Closer scrutiny revealed the test was sponsored by drug manufacturer Eli Lily, and was nothing more than clever consumer advertising disguised as health information.
It might be worth noting, says Mer cola, "that WebMD is also partnered with the US FDA. This virtually assures that you will not learn about any alternatives besides those approved by the FDA for your condition, and further strengthens the promotion of sponsored drugs."
If pharmaceutically sponsored websites are allowed to define the culture of medicine, more access to healthcare will simply mean more drugs prescribed, but not necessarily healthier people.
Time Magazine reported on November 19, 2013 that, "[I]n a best case scenario of nearly complete enrollment [in the Affordable Care Act], increased demand from more insured people will push up prescriptions…to hit $1 trillion in 2014."
We need access to universal healthcare but we need more options than just drugs. While a deeply flawed Obamacare is at least a step in the right direction for providing healthcare access to all Americans, nothing short of a single payer universal healthcare system with both allopathic and alternative options will address America's true healthcare needs.
Of additional concern, Dr. Mer cola notes a "lack of independence among promoters and distributors of health information. Due to a dramatic rise in scientific fraud, which is particularly prevalent in the medical literature…not only are industry studies 400 percent more likely to show positive outcomes, negative findings are never published, and raw data is rarely publicly available."
"It's important to realize that all research is NOT published," Mer cola continues. "And it should come as no surprise that drug studies funded by a pharmaceutical company that reaches a negative conclusion will rarely ever see the light of day… And with so much data missing in action, what does the claim 'scientifically proven' really amount to? It certainly cannot be construed as a guarantee of safety or effectiveness."
Carol Bedrosian is the publisher of Spirit of Change holistic magazine. Visit www.spiritofchange.org.
Find holistic Herbs and Herbalists in the Spirit of Change online directory.