Official OccupyWallStreet Site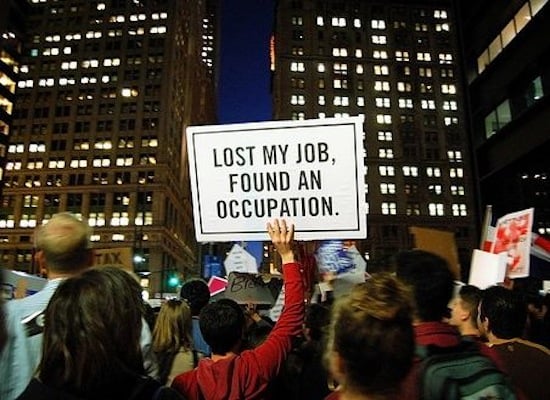 Read the latest posts and up-to-the minute schedule for Liberty Square in NYC as well as other cities across the country at www.occupywallst.org.
#OWS posts today that "We will be in a thousand cities in this country by the end of October and hundreds of cities in other countries. We are growing, block by block and city by city. We will see change in this country, in this world. It will happen sooner than you can imagine. A General Assembly will convene at 3:00 on Saturday, Oct. 8 in Washington Square Park in NYC."
Despite the mainstream media's refusal to cover the growing #Occupywallstreet protests, which began in NYC and have spread across the country, this autumn ( r )evolution of the American people will still find its way onto TV and be streamed online. Find out why the #OccupyWallStreet movement has staying power and why this protest is gaining momentum and the support of organized labor.
Also see Yes! Magazine's excellent ongoing coverage of the American people's movement.
ReaderSupportedNews.org is providing continuing live coverage via video and blog.