Please Oppose S168, An Act Regulating Bodywork
A bill that attempts to address human trafficking by unfairly targeting holistic healthcare practitioners.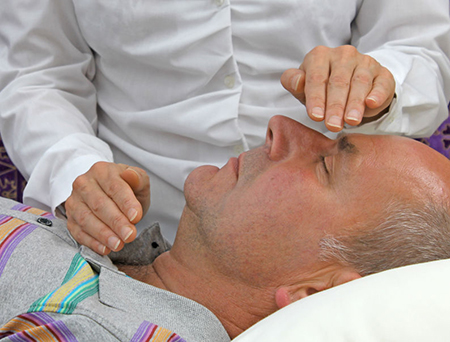 What The Bill Calls For
S.168 is a bill that has been filed in the Massachusetts legislature by Senator Montigny under the guise of a solution to end human trafficking. The bill, if passed, would require professional licensure for more than 200 alternative and complementary holistic modalities, and offers no direct route to licensure. In addition, S.168 would dramatically reduce healthcare options for the citizens of the Commonwealth of Massachusetts.
The bill redefines holistic healthcare occupations as bodywork and affects all modalities that direct movement or work with energy. The bill proposes a Board of Massage Therapy and Bodywork that would have 3 massage therapists and two bodywork professionals on it. These two bodyworkers would have to set the educational requirements of more than 200 holistic disciplines. In addition, you can only become licensed if you take courses at state licensed schools. There are currently no state licensed schools that offer courses in the majority of these disciplines.
Current Status Of S168
S168 is currently with the Joint Committee on Consumer Protection and Professional Licensure. A Public Hearing has been proposed for the fall of 2019.
Four Things You Can Do
Call, email or visit with your personal legislators at their town locations. You can find them at this link.
Call and email the members of the Joint Committee on Consumer Protection and Professional Licensure. You can find them at this link.
Give written testimony that will be provided to the Committee for the public Hharing. A wide variety of stories is needed such as your successful use of your modality, success stories about your clients (names redacted) how, if passed, this bill would hurt your family financially as you would be unable to practice your modality. Please include with each testimony the bill number, you name, professional affiliation, if applicable, email address, street address, town, state and zip, phone number. Please email your written testimony to Rita Glassman, Executive Director, MA Coalition of Holistic Practitioners at machh7@gmail.com. Please send your testimony now so we can be ready as the public hearing may be scheduled with very short notice.
Attend the public hearing and give testimony in person. Oral testimony is limited to two minutes in length. Please let us know if you would be willing to give oral testimony.
If you have questions or need more information, please contact Rita Glassman at machhp7@gmail.com. Please check our Twitter page for updates and date of the public hearing once it is announced. https://twitter.com/maholistic?lang=en