Salve Regina University Offers New Masters Degree in Autism Intervention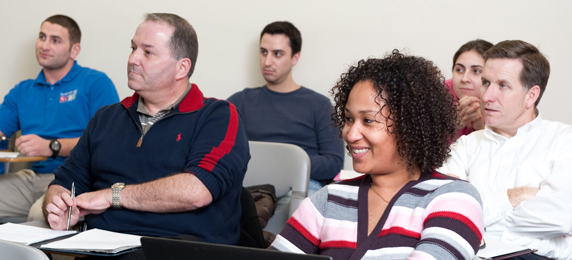 Best known as a treatment for children with autism, applied behavior analysis (ABA) is one of the fastest-growing professional areas in psychology.
Salve Regina's graduate program in applied behavior analysis incorporates the six master's-level courses and practicum experience required to sit for the Behavior Analyst Certification Board national exam, while elective courses allow students to select academic study in areas that fulfill personal and professional objectives.
The combination of coursework and practicum experience allows students to explore integration of theory and practice necessary to build strong skills in the field. Sites for practicum placements are coordinated through the graduate program.
After earning their BACB certification, our graduates are prepared for work in a variety of settings, such as law enforcement and corrections, business, hospitals and treatment centers.
The graduate program application fee is waived through May 13, 2013. Visit http://www.salve.edu/academics/graduateStudies/programs/aba for details.