Spirit of Change Welcomes New Staff Member Erin Abrams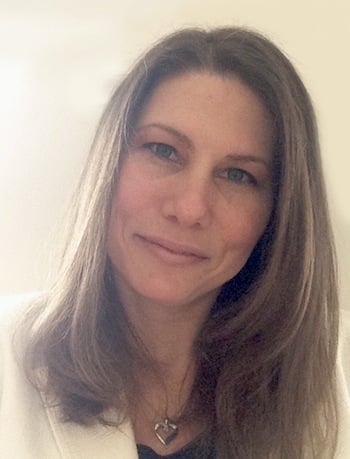 When 8-year Natural Living Expo staff veteran Erin Abrams saw the large sign at our booth during the Natural Living Expo seeking an advertising director, she said, "That's me!" For the past 8 years, we've only seen Erin at expo time when she joins the team of dedicated staff members who strive to make the expo weekend a well-organized, enjoyable experience for all. But this year the stars aligned perfectly to put Erin into place with the Spirit of Change ad director position at just the right moment for a heavenly fit.
Erin has been involved with yoga, wellness and holistic modalities her entire life. At a young age, she studied nutrition, experimented with alternative healing options, and learned to trust the wisdom that arose from the universe. After earning her BS degree, Erin graduated from Clark University's web development and graphic design program in 1998 and worked as project manager for several Fortune 500 companies, eventually transitioning into a more balanced professional life working with holistic businesses, artists and celebrated healers in developing and implementing customized marketing plans.
Along with her marketing and website development skills, Erin pursued her passion for meditation and yoga practice, obtaining teaching certifications in Anusara and Kripalu Yoga. From 2000-2012, she developed and operated YogaFamily.com, a pioneer yoga social network and educational source that thrived before social media even existed, while also managing her own yoga studio and websites for the studios of other family members. The mother of two sons and a La Leche League volunteer, as well as an entrepreneur producing custom-made belt buckles, Erin now brings her decades of experience from the two worlds of holistic wellness and advertising to the team at Spirit of Change Magazine.
Incidentally, as our talks with Erin progressed, we soon realized that Erin was also the perfect person to be a Natural Living Expo Administrator to assist expo producer and new mom Michella Brudner with the growth and production of this annual event. In the expo's second year at Sturbridge, MA, Erin was responsible for creating the entire EcoKids Expo, an amazingly creative and interactive kid's green awareness area at the expo, which unfortunately, was underutilized because parents were coming to the expo for their own enrichment and not bringing the kids! However, the seeds were planted….
In bringing Erin onto the Spirit of Change and Natural Living Expo in these dual roles, we heartily look forward to a double dose of Erin's innovation, creativity and energy!