Stonewalk 2021: A Bereavement Journey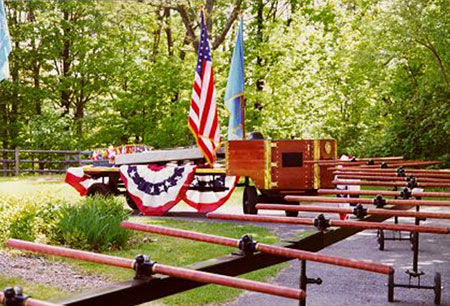 Plans are underway for Stonewalk 2021 which will focus on COVID-19 bereavement. The soon-to-be engraved, one-ton granite pandemics stone will be a universal symbol of condolence and commemoration of victims of this and past pandemics worldwide.
This monument to the great tragedy of our times will be a global touchstone that acknowledges the profound impact of COVID-19 (illness, death, job loss, foreclosures, bankruptcies, suicide, canceled events, etc.). The stone will also serve as a gesture of gratitude for the extraordinary contributions and sacrifices made by healthcare and essential service workers throughout the world. As with the AIDS Memorial Quilt and the SARS Memorial in Hong Kong Park which commemorate those losses, this global pandemics memorial stone will focus on the tragic losses from this global respiratory virus that knows no borders.
HISTORY: The prior focus of Stonewalks since 1999 has been to commemorate innocent victims of violence and wars (all wars), with stones pulled through the US, Ireland England, Japan and Korea. This bereavement journey will carry a memorial stone that commemorates victims of pandemics since the dawn of human history to the current COVID-19 virus. Pandemics have swept throughout the world claiming millions of lives and shaped human history in their wake as only wars have.
ROUTE: The Stonewalk bereavement journey will start in Boston (once it is safe to do so) and continue to New York City. Its travels will link hospitals and nursing homes along the way in an effort to bring together those who might find solace through bringing a remembrance stone, photograph of a loved one or participating in pulling the memorial stone on the newly restored caisson to its next placement. As we know, exercise and physical exertion can be of enormous benefit to those who are experiencing grief over the loss of a loved one. Bereavement counselors will be invited to participate along the way to comfort and console those who visit the stone. The stone will have its final resting place near the United Nations.
PLEASE NOTE: Beginning in July 2020, the pandemic touchstone will be held in sanctuary on the grounds of various places of worship throughout the Boston area for bereavement purposes. People are welcome to visit and place small remembrance stones or photos of loved ones on the monument prior to its departure for NYC in 2021.
This pandemic bereavement touchstone is under the care of The Peace Abbey and Life Experience School in Millis, Massachusetts.
Here is an important link to an article that addresses the need for memorials for pandemic victims throughout the world.
If you would like to contribute to the costs of rebuilding the caisson and the purchase of the one-ton, granite memorial stone, it would be greatly appreciated. For more information contact lewismranda@gmail.com or call 508.259.8508.
Click here to make a donation.