Support GMO Labeling by Voting With Your Purchases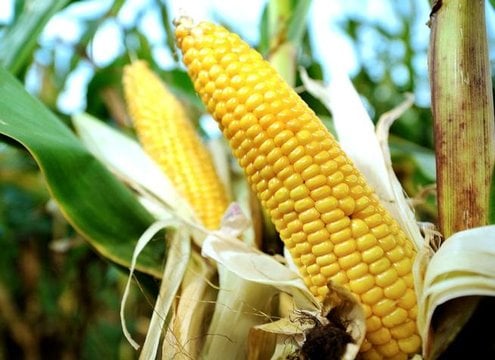 More than 60 countries around the world require the labeling of foods containing GMO ingredients. In Europe where GMO labeling is required, consumers overwhelming choose to buy organic and non-GMO products.
The industrial food lobby is fully cognizant of the European experience and what's at stake — that's why they're fighting like hell against citizen initiatives on the November 4 ballots in both Colorado and Oregon that would mandate clear labeling of genetically engineered (GE) ingredients on food packages.
Opposition to the state food labeling measures is coming from giant biotech companies (DuPont, Dow and Monsanto), that sell genetically engineered crops, and the well-heeled Grocery Manufacturers Association (GMA), a national business lobbying organization. Millions of dollars are being spent on the two campaigns with advertising blitzes underway.
Many consumers will likely be surprised to learn that owners and management of some of their favorite organic and natural brands are fighting against the right of consumers to know what is in their food.
This detailed infographic (click to enlarge) reveals which food companies are supporting or opposing the food labeling initiatives, with many of the major manufacturers owning natural/organic product lines opposing passage! (Download High Resolution PDF by clicking here.) Prominent commercial backers of state citizen initiatives, viewed as heroes in the organic movement, include Dr. Bronner's and Bob's Red Mill.
"As a lover of science and as an activist, it's clear to me that labeling genetically engineered food just makes sense. Consumers have a right to know whether the food they're eating has been genetically engineered to withstand huge amounts of pesticide that contaminates our food, wreaks havoc in the environment and ends up on our dinner plates," says Dr. Bronner's CEO David Bronner, describing why the company has donated $715,500 to the state initiative campaigns.
Additional organizations throwing their financial weight behind the consumer's right to know include the Organic Consumer's Fund, Food Democracy Action and Mer cola.com and Presence Marketing.
The biggest single donor to the "NO" vote is biotech giant Monsanto, having poured more than $6.3 million into the state campaigns. Pepsi has donated $2 million and General Mills has donated more than $1.5 million. Other heavyweight opponents include Kraft, Dow AgroSciences, J.M. Smucker, Land O' Lakes and ConAgra.
Donate to the Organic Consumers Fund (non-tax-deductible, but necessary for legislative efforts in Oregon, Colorado and other states)
See also:
Lessons Learned on Winning the GMO Labeling Vote
Alarming GMO Corn Results