The Most Important Healing Relationship You Will Ever Have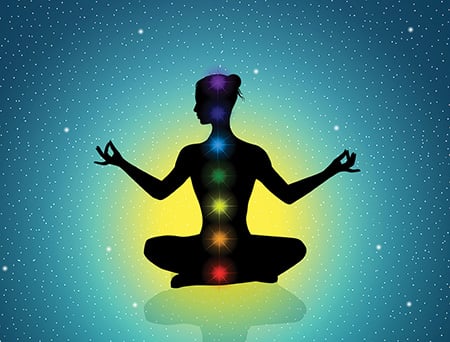 After over three decades of enjoying easy, holistic self-care measures to keep my health intact and my body relatively symptom-free, I hit 55 years old and everything just seemed to suddenly fall apart! Starting with cavities, extractions and gum disease, from my teeth to my toes, not to mention a couple of sites in-between, I found myself constantly attending to one health concern or another — sometimes multiples — like having a houseful of crying babies to care for all alone, while still carrying on a full-time life.
Of course I wasn't alone with my ills and pains, as the world is full of very skilled healers, both allopathic and alternative, many of whom are listed right here on the pages of Spirit of Change. I turned to a trusted dentist and periodontist to stem the tide of my tooth decay, a likely sign of deeper distress within the body, and also relied on my beloved yoga teacher and acupuncturist for support — healing stalwarts in my life for over 20 years.
But at a certain point I realized I needed to let these healing allies go so I could fully tune into my own healer within, the very best healthcare provider I could ever find. Your inner healer works full time, fixing things before they get broken, cleaning up your excesses and poor choices, and performing endless adjustments in the quest to restore health and balance to any part of your injured body, mind or spirit. It's the most important healing relationship you will ever have on Earth, even if you're not aware of its presence in your life — a strong and unconditionally beneficient partner.
So I made lots of time for meditation and self-care, which meant saying "No" to lots of other stuff, and saying "Yes" to things like always wearing socks with my shoes to avoid getting that foot arch pain, even when it's one hundred degrees outside, because that's the support my body says it needs to heal right now. I started saying "Yes" to new practitioners who came to my attention or popped into my thoughts repeatedly, and from each one I learned new healing information, as my symptoms slipped away. I experienced first-hand the profound healing of remote energy treatments.
After three decades of publishing advertisements and articles from thousands of alternative healers, and personally experiencing dozens of holistic modalities and hundreds of sessions, I see that there are as many healers and healing techniques, as there are people who need to be healed. There's someone for everyone. Healing happens through the invisible energetic grid of inner healing wisdom that connects us all. However what works for one person won't necessarily work for another, so no one can judge who is and isn't a good healer. The healer or healing technique that works for you will be the one uniquely suited to your energy at this particular time in your life. This will change as your energetic body heals and evolves to the point where you can do all your own healing without the aid of others.
My work over the past year on safe harbor legislation to protect holistic practitioners in Massachusetts from potential charges of practicing medicine without a license has been a huge catalyst on my healing journey. Access to alternative medicine is just as important to me as access to the grocery store, since holistic healing is not only my primary form of healthcare, but also my livelihood. The innumerable volunteer hours spent are my eager contribution to ensure that the state remains a wellspring of alternative health practitioners and health freedom choice.
Through this work I was introduced to new healing practitioners and ideas. By reading the personal healing testimonies we've collected so far, I've been compelled to explore what others have mentioned over and over again in theirs. If permitted, the testimonies will be published in a future issue of Spirit of Change to inspire you too. Become a part of history and include your testimony now to help protect holistic healthcare in the state. Please turn the page to find out how. The hearing can be as soon as September of this year.
I am grateful for the abundant availability of advanced healthcare of all kinds in New England. As I age, I discover that more attention needs to be paid to taking care of myself, just as I would care for a precious, well-worn object that I want to last. Older and wiser, I know the whole point of being human on Earth is to learn how to take care of ourselves, each other and the world we live in — to cultivate healing relationships on all levels, to reduce suffering.
On that note, I'd like to mention the interview with Dorothy Roberts this issue on the myth of race (see page 32). Professor Roberts describes race as "a political category that has been disguised as a biological one." There is no such thing as black genes and white genes; there are only human genes. The genetic variations we see in hair texture, skin color, eye shape and other physical features are mainly due to our ancestors' proximity to the sun and geographical location many millennia ago. We are all one race — the human race. I hope the truth of this revelation ripples far and wide across the entire planet to help humanity rise above racism and embrace the power in loving each other. It's the reason you were born a human.
"May the brokenness in these times create the conditions for love, peace and brotherhood. May our relationships radiate from a higher ground." — Richard Baydin
Carol Bedrosian is the publisher of Spirit of Change Magazine.
See also:
5 Gentle Yoga Poses For Relieving Back Pain
Not So Black And White