They Do The Work So You Don't Have To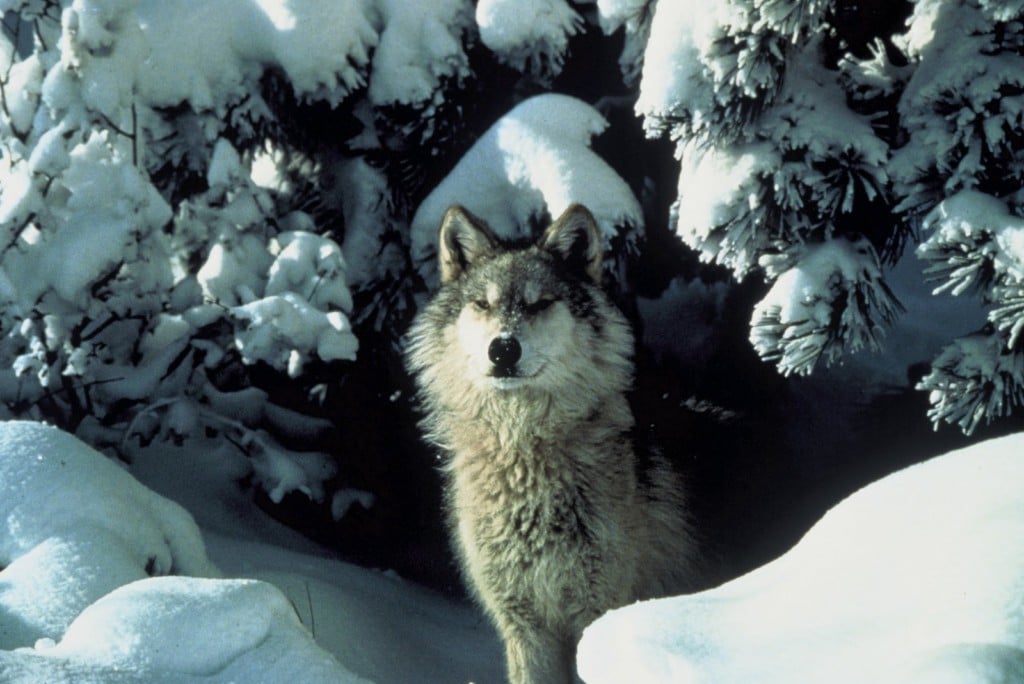 Environmental destruction, food supply contamination, poverty, starvation and disease all threaten humanity's future. Complex global problems require lawyers, experts, researchers and money to solve. What can one person do? While we can't fix these crises as individuals, we can contribute to successful solutions already in motion by other groups or individuals.
Here's three well-established projects providing local solutions to global problems with marvelously fruitful results. These stories are success stories largely due to the work of individual visionaries and the dedicated workers they inspire. A monetary donation of any size allows you to lend a hand to their vital work without actually having to do the work yourself. We can't all be lawyers, researchers and global activists but somebody's got to do it. Invest your dollars here and they provide guaranteed returns!
ALLIANCE FOR THE WILD ROCKIES — Alliance for the Wild Rockies' goal is to protect native species, old growth forests and clean water in the Wild Rockies bioregion (Washington, Alberta, British Columbia, Montana, Wyoming, Idaho and Oregon). According to Congress' General Accounting Office, AWR files and wins more lawsuits against the Forest Service than any other environmental group in the nation. AWR wins a whopping 85% of their lawsuits and appeals because they do not have a large bureaucracy with a development director, a membership director, a grant writer and a party planner. Instead, executive director and founder Mike Garrity, a few skilled contractors, some extremely talented attorneys and a host of volunteer activists work endlessly to hold agencies and individuals accountable to the law, the land and the well-being of present and future generations and they win, and win, and win! AWR, PO Box 505, Helena, MT 59624. www.wildrockiesalliance.org
ACAM MIDWIFE CENTER — Association of Midwives of the Mam Area (ACAM) opened their midwife center in 2004 in the western highlands of Guatemala with help from James Carbone of The Wellness Corporation of Shrewsbury, MA, and many generous friends in the US and abroad. Run entirely by the indigenous Council of Midwives, the clinic is the only facility of its kind in Guatemala that uses both Mayan medicine and western medical care, and is a model now for other aspiring centers in the region. The 5000 square foot building houses a training site for new midwives, a human rights center and a community education center along with clinic space. Due to sustained efforts by James Carbone, the center has attracted numerous grants and partnerships both in the US and Guatemala to provide volunteer physician services, computer classes and web access, language translation using English, Spanish and traditional Mam, routine clinic care, ultrasound and basic lab services to local residents, plus two mobile clinics per month in outlying areas using a donated ambulance. ACAM, ℅ The Wellness Corporation, 512 Main Street, Shrewsbury, MA 01545. www.facebook.com/pages/ACAM-Midwives-Center-Guatemala
CORNUCOPIA INSTITUTE — Often called the watchdog of the organic food industry, the Cornucopia Institute stands like a wall of protection between consumers having a right to safe food and corporate interests wanting the largest profit. In 2012 alone, Cornucopia was responsible for an in-depth review of the National Organic Standards Board, the scientific process it uses for evaluating food, and the rigorous monitoring of synthetic additives petitioned for use. It continues to raise awareness of threats to organic foods by the unregulated use of the term "natural" in foods containing GMOs and other unhealthy ingredients, as well as expose organic labels owned by corporate giants funding the fight against GMO labeling, family farm support and nutritionally superior food. Cornucopia co-founders Mark Kastel and Will Fantle are expert food and farm policy researchers dedicated to protecting our access to uncompromised, healthy food and supporting ethical, organic farmers and food companies who put people and the planet first. The Cornucopia Institute, PO Box 126, Cornucopia, WI 54827. www.cornucopia.org
Carol Bedrosian is the publisher of Spirit of Change holistic magazine. Visit www.spiritofchange.org for more information.