What Can I Do For Earth Day 2015?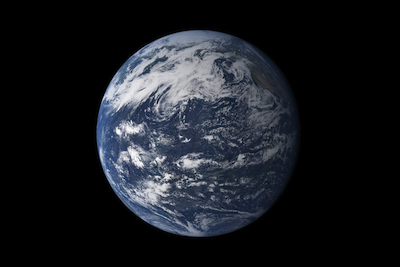 Dear EarthTalk: How can I find Earth Day events near me or are there other ways to show my support for the green movement on Earth Day? — Jessica Monteleone, Bridgeport, CT
April 22, 2015 is the 45th annual celebration of the first Earth Day in 1970, when 20 million Americans took to the streets, parks and auditoriums to demonstrate for a healthy, sustainable environment in massive coast-to-coast rallies. Back then, thousands of colleges and universities organized protests against the deterioration of the environment, while grassroots groups that had been fighting against oil spills, polluting factories and power plants, raw sewage, toxic dumps, pesticides, freeways, the loss of wilderness, and the extinction of wildlife realized they shared common values—and a unified environmental movement was born.
The spirit of that first Earth Day lives on every year when April 22 rolls around, but nowadays hundreds of millions of people around the world honor the planet and pledge to do their part to protect it. The non-profit Earth Day Network (EDN), founded by the organizers of the first Earth Day in 1970, helps organize events and rallies around the world by providing information and resources and serving as a central clearinghouse for local listings. EDN's international network tops 22,000 organizations in 192 countries, while its U.S. program assists more than 30,000 educators and helps activists coordinate thousands of community development and environmental protection activities throughout the year.
If you're looking to participate in an Earth Day event or rally near you, EDN's "Find an Earth Day Event" database has you covered. Browse by country, state/province and city. And if you can't find something near you, Earth Day Network can provide the resources to start your own. Even if it's last minute, it still counts.
Even if you can't attend an event in person, you can help the cause by "pledging an act of green" — committing to do something on behalf conservation and the environment (even simply reducing home energy consumption) and posting accordingly to the EDN website — or by signing onto one or several of the group's petitions. The Climate Petition tells leaders to phase out fossil fuels, while the "Support Environmental Education" drive calls on Congress to reinstate funding to schools for sustainability topics.
Another way to help spread awareness on April 22 is posting about your commitment to the environment via social media. Tell your Facebook friends or Twitter followers why protecting the planet is so important to you and to all of us. Start a Reddit discussion on green initiatives in your town or neighborhood. Post your favorite nature images to your Pinterest board or Flickr account.
Anyone near Washington DC might want to head for the National Mall on Saturday April 18 for the Global Citizen 2015 Earth Day Rally, a joint project of the Global Poverty Project and Earth Day Network, which will feature live musical performances by My Morning Jacket, Train, Fall Out Boy, Mary J. Blige, Usher and No Doubt, while Don Cheadle, Coldplay's Chris Martin, United Nations Secretary-General Ban Ki-moon and World Bank Group President Jim Yong Kim will address the crowd as well. If you can't make it to the Mall in person, Youtube is providing a free livestream of the day's festivities and should run the clips indefinitely.
CONTACTS: Earth Day Network, www.earthday.org; Global Poverty Project, www.globalpovertyproject.com; Global Citizen 2015 Earth Day Rally, www.youtube.com/globalcitizen/live.
EarthTalk® is produced by Doug Moss & Roddy Scheer and is a registered trademark of Earth Action Network Inc. View past columns at: www.earthtalk.org. Or e-mail us your question: earthtalk@emagazine.com.
See also:
10 Simple Ways to Be Nicer to Mother Earth
Recycle Your Electronic Devices and Get A Verizon Gift Card