Why The Planet Needs You To Repair Your Broken Stuff
Overproduction and planned obsolescence are the new normal. But fixing your broken things is a way to resist—and build community.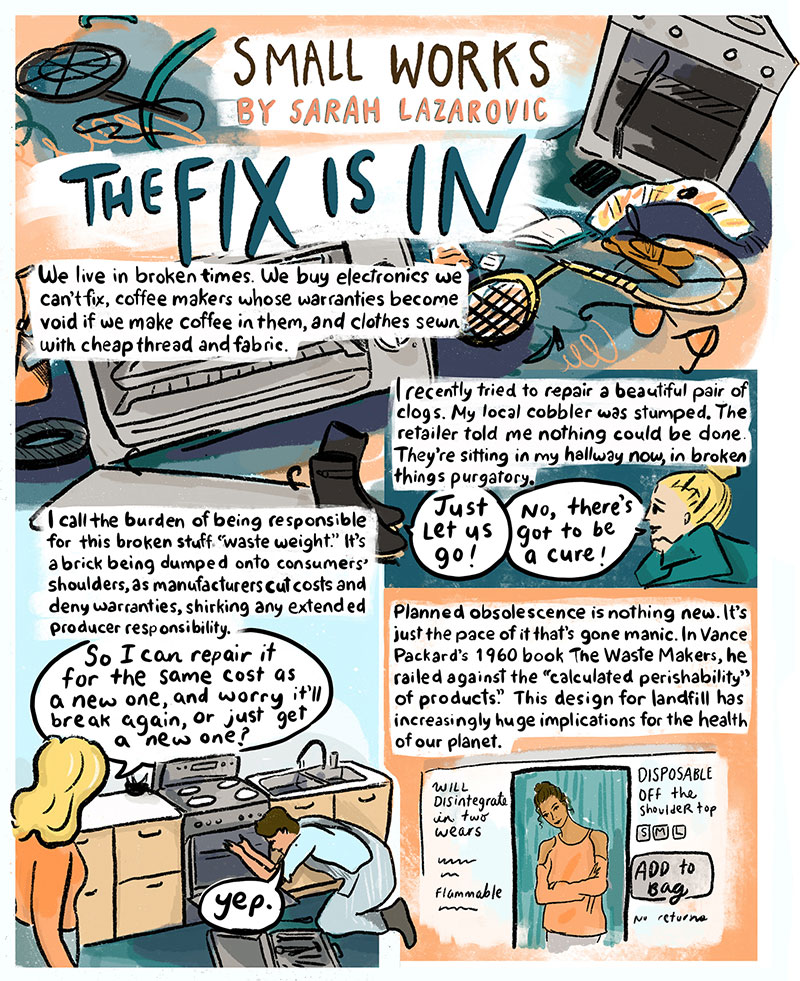 Sarah Lazarovic created this comic for Death Issue, the Fall 2019 edition of YES! Magazine. Sarah is an artist and creative director. As a journalist, she's worked for almost every publication in Canada, covering news and cultural events in comic form. In 2015, her live sketching of a Rob Ford speech won gold at the Online News Association awards. As a Massey Fellow at the University of Toronto in 2014, she studied behavioral economics and environmental sustainability. Her book, A Bunch of Pretty Things I Did Not Buy (Penguin 2014), is available at fine libraries everywhere.
This article was republished from YES! Magazine.
See also:
How Making Can Help Us Shop Less
Why Fixing Your Phone Is One Of The Most Empowering Things You Can Do