Will Obamacare Support Alternative Holistic Practices?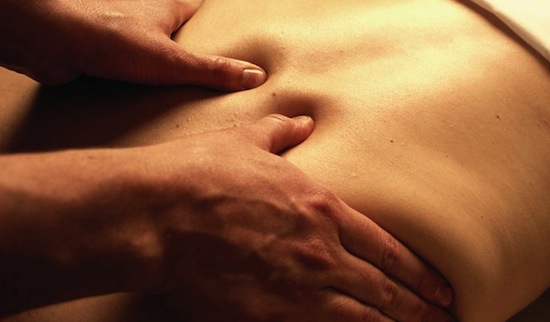 It's going to be very interesting to see what effect the Affordable Care Act (ACA) has on alternative medicine practices. The use of complementary and alternative medicine (CAM) including services like acupuncture, chiropractic, nurse midwives, massage and herbal medicine has been steadily on the rise for decades in the US. The National Institute of Health estimates that over 38% of all Americans are currently using some form of alternative health treatments.
In the past, insurance companies have not traditionally covered these therapies, as they do not fall into the "conventional" medicine practices of surgery and treatment with pharmaceuticals.  With the exception of chiropractors, most CAM practitioners have never been recognized or included as providers in any healthcare plans.
Obamacare May Provide Reimbursement for Holistic Treatments
That may change in 2014 with the implementation of the Affordable Care Act….or so CAM practitioners are hoping.
When the current ACA legislation was first introduced there was an enthusiastic "yippee!" from the CAM crowd.  Because buried amongst the jargon of the 906-page ACA document is "Section 2706" which states:
"A group health plan and a health insurance issuer offering group or individual health insurance coverage shall not discriminate with respect to participation under the plan or coverage against any health care provider who is acting within the scope of that provider's license or certification under applicable state law."
CAM practitioners took these words to mean that insurance companies are not permitted to make a distinction between MDs and NDs (naturopathic doctors) or other holistic service providers when it comes to plan participation, and they would be on the same reimbursement levels as MDs…a virtual victory for those who want choice when it comes to their healthcare provider. It would seem that as long as their health care practitioner is licensed in the state where they receive treatment, they are covered.
States Will Decide What Is Reimbursible
But 2706 is open for interpretation.  The last four words say it all: under applicable state law. States can make their own rules when it comes to which providers to include, and they can also determine at what level they will reimburse and how many visits will be covered for a specific illness. This provision does not require plans or issuers to accept all types of providers into a network.
Deborah Senn, JD (former insurance commissioner for Washington State) speaking for the CAM community stated: "We are concerned that issuing guidance that is not crystal clear and may contradict the law simply invites insurers and state regulators to interpret 2706 in a way that undermines the clear intent of the law."
This is clearly a state-by-state issue.  (On a federal level, as with Medicare, Medicaid, and military plans, there are currently no provisions for CAM in the new healthcare act.)
AMA Opposition To CAM Treatments
The reaction to alternative medicine therapies such as acupuncture, healing touch, the use of herbs, and qi gong being included in the ACA is varied depending on whom you ask, but those opposed to such therapies as part of the government health plan are pretty vocal.  There are different reasons, I'm sure, but a lot of the opposition has to do with money.  In 2010, the AMA (American Medical Association) launched a huge campaign to have section 2706 repealed… and with good reason. Americans spend over $34 billion on CAM treatments yearly.
Doctors argue that there aren't proper regulations in place for CAM practitioners and they are concerned about patient's safety. But there's probably also some ego involved.
As a nurse, I've seen tempers flare when patients tell their doctors that they are going to try meditation and yoga before they increase their drugs for their worsening high blood pressure. A recent survey shows that over 68% of those who use complementary therapies don't tell their MD that they are seeing someone else "on the side."
Is it the fact that most alternative medicine practices focus on helping the individual harness their own healing power thereby reducing the number of visits to their healthcare practitioner? It could be. It would seem to me that physicians would encourage anything the patient wanted to do to improve their overall wellness, especially if it poses little health risk, but that's not usually the case.
Patient-Centered Outcomes Research Institute Government Initiative
Doctors, not unlike others that dismiss anything other than western medicine as quackery, are not immune to denouncing what they don't understand. Those opposed to 5,000-year-old alternative medicine practices cite the lack of needed research-based evidence. In March 2010 a US Treasury trust in the amount of $200 million was allocated to a newly formed government non-profit called the Patient-Centered Outcomes Research Institute (PCORI) formed to gather studies related to alternative medicine. If you think $200 million is a lot of money, consider that pharmaceutical companies earn in the neighborhood of $62 billion (yes…with a 'b') per year in profits.
Unfortunately, there aren't huge profits to be made when there is proof that meditation reduces the amount of pain medication needed for chronic pain. That's where the PCORI comes in.
Alternative Medicine Reduces Health Care Costs Overall
But it doesn't look like alternative therapy medicine is going to disappear, whether the Affordable Care Act supports it or not. When you look at the fact that 38% of those who use CAM currently pay out of pocket, and when you look at the current trends in holistic medicine, it's safe to say there will be no dip in the steady increase of clients for the future.
Alternative medicine looks at the person as a whole being with all systems and parts affecting all the other systems and parts. As a result, the whole person is often treated as opposed to just one body part.  Western medicine is so specialized that patients often have four or five different doctors to take care of different illnesses on one body. Those with holistic health care providers can often just see one doctor, which can save them multiple co-pays. A holistic doctor or provider is also much more likely to teach patients how to heal themselves as opposed to having the doctor be the only one who can provide the cure or treatment. That may be one reason for the exploding interest in complementary and alternative medicine today.
If the goal of Obamacare is to make Americans healthier by emphasizing self-healing and preventative medicine, then complementary and alternative medicine must be included in the health plans for those who want a choice.  It remains to be seen, however, if that is what will happen once the plan rolls out.
Susan Gonzalez is a Registered Nurse, cancer survivor, award-winning blogger, owner of MOON Organics, a natural skincare products company, and co-author of the popular new book "100 Perks of Having Cancer plus 100 Health Tips for Surviving It" (Basic Health Publications, 2013). She personally discovered the power of the mind/body relationship during her own journey to reach her optimal health after treatment for stage III breast cancer.  Blogging as "The Savvy Sister," she provides readers with simple ways to achieve that goal.