Winter Health the Natural Living Way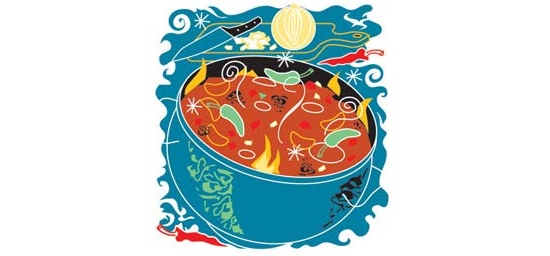 Winter is coming and our immune system is often put to the test. How will yours do this winter? Our respiratory system comes under attack from a variety of sources and all our immune support may not be enough to ward off a cold or flu. Plant and natural medicine can help before, during and after the common cold and flu ailments of the winter.
Prevention is one of the best ways to stay healthy through the winter. A healthy diet, vitamin and mineral supplements, exercise, removing toxic ingredients from our personal environment, washing our hands and helpful herbs all keep our immune system strong. Our body's natural defenses are well equipped to handle whatever comes along. We just need to keep those defenses working at their optimum levels.
This is the time of year when we turn to warming and stimulating herbs that also tend to contain antiviral and antibiotic properties. Cayenne (capsicum annuum), garlic (allium sativum), fenugreek (trigonella foenumgraecum), sage (salvia officinalis) and ginger (zingiber officinale) are some common herbs to use. You can integrate these into your diet through herbal teas or other methods.
One of my favorite herbs for its warming properties is ginger. Make ginger honey to put in your tea by infusing honey over heat with grated fresh ginger. While the honey is still warm you can strain out the ginger, or can leave it in, which I prefer. I keep a jar of ginger honey on hand year round.
I also enjoy an Immune Power soup. It's always helpful to make a batch if have been around crowds or sick people but you don't need to wait until you are sick to enjoy it. This recipe is found with many variations but here is a basic recipe that you can add to as you like.
Immune Power Soup
8 cups water
1 ½ cups vegetable broth
1 tablespoon olive oil
1 onion, diced
1 garlic bulb (about 10-12 cloves), minced
1½ inch piece fresh gingerroot, grated
5 pieces sliced dried astragalus root
2 cups fresh, sliced shiitake mushrooms
1 large reishi mushroom
cayenne powder
In a large pot bring the water to a boil. In a frying pan, heat the olive oil and add the garlic, onions and ginger. Saute until soft then add the contents of the frying pan to the water. Add broth, shiitake, reishi and astragalus. Simmer covered for two hours. Remove from heat and allow to sit for two more hours. Remove the astragalus and reishi mushrooms and reheat. Add salt and pepper to taste, and cayenne to individual preference.
You can add miso at this point, or if you are not vegetarian, you can replace the vegetable broth with chicken broth and add pieces of cooked chicken to the finished soup.
One of my other favorite immune stimulants is a cold care capsule, which is taken at the very onset of the signs of a cold. To make these combine one part golden seal powder, one part slippery elm powder, one part myrrh powder, ¼ part cayenne powder, one part echinacea powder and encapsulate.
If congestion comes on, an herbal steam with eucalyptus, wintergreen or peppermint essential oil can help clear the sinuses. Or add any of these essential oils to a quarter cup Epsom salts and add to a hot bath. Soak in the tub, then dry off and snuggle in bed for at least half an hour. Hot ginger lemonade is also helpful for breaking up congestion. Simmer grated ginger and water, add lemon juice (use fresh squeezed lemons), cayenne and mashed garlic clove. This tastes good and feels great as well.
Have a healthy winter!
Linda Russell is an herbalist and owner of Scentsibilities, an herb and aromatherapy shop in W. Boylston, MA. Her formal herbal training and certification was completed with Rosemary Gladstar at Sage Mountain in Vermont, Martha's Herbary in Connecticut and aromatherapy studies through Aroma Studios in New York. Contact Linda at 508-869-3300 or visit http://www.scentsibilities.com.