10 Facts About Healthy Soil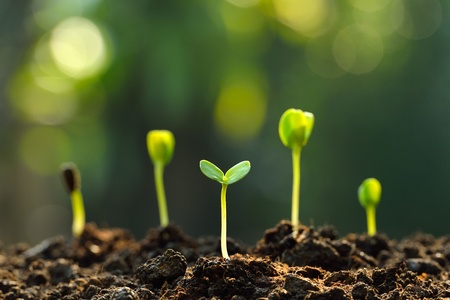 The soil is made up of air, water, decayed plant residue, organic matter, and minerals, such as sand, silt, and clay. Increasing soil organic matter typically improves soil health, as this organic matter affects several critical soil functions. Healthy soils are also porous, which allows air and water to move freely through them. This balance ensures a suitable habitat for soil organisms that support growing plants. Franklin Roosevelt's statement, "The nation that destroys its soil destroys itself," is as true today as it was 75 years ago.
There are a few easy ways to improve soil health: till the soil as little as possible; grow as many different species of plants as possible through rotations and a diverse mixture of cover crops; keep living plants in the ground as long as possible with crops and cover crops; and maintain the dirt covered with residue year-round.
Food Tank is featuring ten facts about healthy soil that we hope will inspire eaters, businesses, researchers, scientists, funders, donors, and policymakers to create—and support—a more sustainable food system.

Joey DeMarco is a research and writing intern for Food Tank.
This article was republished from Food Tank.
See also:
Seven Projects Protecting Soils Around The World
Musings: SOS — Save Our Soil!