15 Ways To Donate 15 Dollars To Build Food Justice Right Now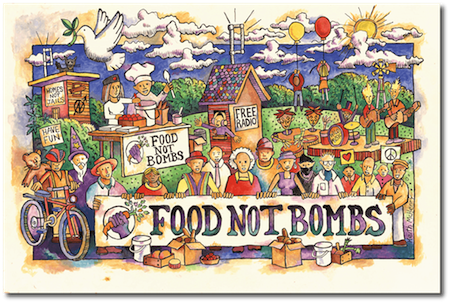 Slow Money Boston, a network of investors and entrepreneurs seeking to grow the local food economy, is facilitating effective funding of food projects through collaborative knowledge and mutually reinforcing relationships. The group held a regional gathering May 20-21, 2015 in Boston to discuss best strategies, showcase entrepreneurs' food businesses, and explore how investment in New England fits into the greater Slow Money movement.
As a national movement, Slow Money ensures that everyone can participate in investing in sustainable local food systems, not just wealthy investors. Overall, Slow Money has invested more than US$40 million in local food enterprises and organic farms since 2010, recognizing that crowdfunding for sustainable farming can create resilient local food economies. According to Mike Pieciak of Vermont's Department of Financial Regulations, states are changing the rules to make crowdfunding easier and "open up investment to a larger group of people at a smaller dollar figure than was available before."
And there are organizations all over the U.S. that are building equity into the food system by supporting small farmers and local food infrastructure. Here are 15 ways to contribute directly to the land stewardship, supply chain sustainability, and waste prevention that provide the backbone for resilient local food systems. These grassroots organizations have shown incredible results on the ground, despite being underfunded and understaffed.
Emily Nink is a masters candidate of the Agriculture, Food and Environment program at the Tufts Friedman School of Nutrition Science and Policy in Boston.
See also:
Not For What He 'Says' But For What He Has 'Done,' Postal Workers Endorse Sanders
Energize Your Local Economy