4 Arrested at National Grid's Headquarters in Waltham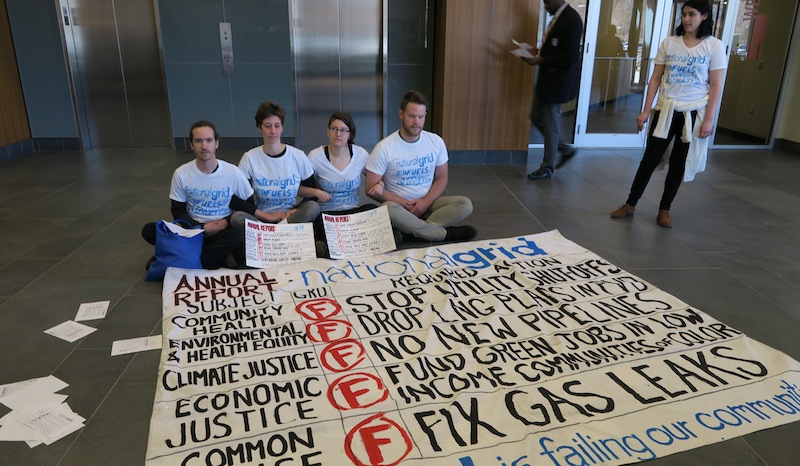 Four people were arrested at a sit-in in National Grid's North American Headquarters after refusing to leave the premises on Wednesday, April 20, 2016.
The sit-in called attention to National Grid's practice of unjust utility shut-offs and their support of fracked-gas infrastructure in the region. Of particular concern are the natural gas liquefaction facility in Providence and numerous power plants around the region.
Like utility shut-offs, rate hikes, and ratepayer tariffs, fracked-gas infrastructure has a disproportionately negative impact on the health and stability of low-income communities and communities of color. The effects of climate change, of which fracked-gas is a major contributor, are also being felt most by marginalized communities.
All 4 activists were booked at the Waltham, MA Police Station and are being transferred to the Waltham District Court at 38 Linden St.