5 Easy, Delicious Vegan Dinner Recipes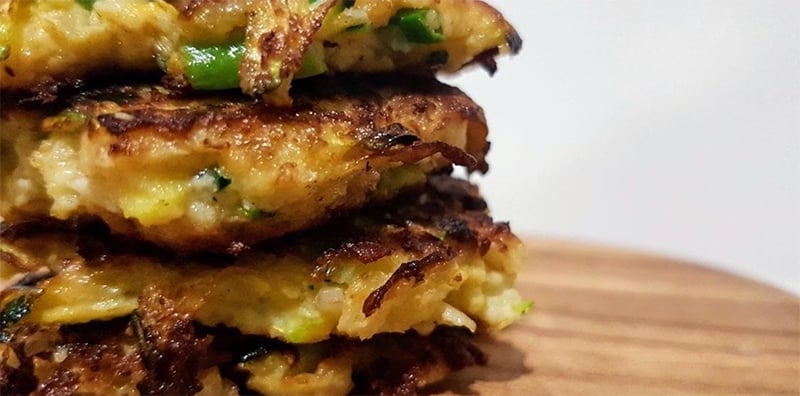 Looking for some delicious vegan dinner recipe ideas to try out? If so, here are some fresh and unique vegan recipes to consider.
Quick And Easy Vegetable Biryani
Vegetable biryani is a delicious and aromatic Indian delicacy made up of rice, vegetables and chick peas, along with Indian spices. Quick and easy-to-make, it's a perfect vegan dinner, suitable for any time of year.
Ingredients
2 cups cooked rice
1 yellow onion cut into 1/2-inch dices
1/2 cup peas
3 tablespoons ghee or olive oil (whichever option is available)
1 tablespoon minced garlic
1 carrot sliced into thin coins
1 tablespoon minced ginger
2 peeled and chopped russet potatoes
1/4 teaspoon cayenne pepper
1 Roma tomato minced finely
1 cup cauliflower florets
1 teaspoon coriander
4 cups vegetable broth
1 teaspoon cumin
1 sliced green bell pepper
1 teaspoon coriander
1/2 teaspoon cinnamon
2 stalks of thinly sliced celery
2 teaspoons garam masala
1/2 teaspoon black pepper
1/2 teaspoon ground turmeric
2 teaspoons salt
An adequate amount of water
Directions
1. Add ghee or olive oil to the skillet and cook on medium-high heat. Next, add onions, and cook until translucent.
2. Stir in tomatoes, ginger, garlic, and 1/2 cup water before bringing it to a simmer and cooking until the water has evaporated.
3. Add in potatoes, peas, cauliflower, celery, carrots, and bell pepper, stirring well.
4. Add cinnamon, turmeric, cayenne, garam masala, black pepper, cumin, and salt, stirring well. Add in the vegetable broth and bring to a boil.
5. Remove from heat and let sit covered for a while before serving with rice.
---
Easy Vegan Alfredo
Vegan Alfredo is a delicious dish that's relatively easy to make for a perfect date-night meal. This Italian-inspired, gluten-free meal takes only 30 minutes to make with the right ingredients.
Ingredients
8 ounces of gluten-free pasta
4 tablespoons of arrowroot powder
4 large, minced cloves garlic
3 tablespoons of olive oil
1/4 cup vegan parmesan cheese plus extra for topping
4 tablespoons of nutritional yeast
2 cups of unsweetened plain almond milk
1/2 teaspoon of garlic powder
Salt and pepper (to taste)
1 cup of green peas
Red pepper flakes (optional)
Directions
1. Cook pasta in one skillet according to package instructions and set aside.
2. Heat olive oil and garlic in a separate skillet over medium heat, stirring to ensure it does not burn.
3. Reduce the heat a bit and add arrowroot, whisking to combine. After cooking for about a minute, add almond milk 1/4 cup at a time and whisk to prevent clumps. Cook for 2 minutes.
4. Transfer the mixture to a blender and add vegan parmesan cheese, garlic powder, pepper, yeast, and salt. Blend until creamy and smooth, scraping down sides as necessary. Taste and adjust seasonings accordingly.
5. Transfer the sauce back to the skillet and cook on medium heat until it bubbles. Reduce heat to low and cook until thickened, stirring occasionally. Add peas and pasta, and cook for 2 minutes to warm through. Serve with the remaining vegan parmesan cheese and red pepper flakes, if desired.
---
Vegetable-Potato-Sauce With Brown Rice
Ingredients
3 tablespoons of olive oil
Large onion, sliced
1/2 cup of red tomatoes sliced into thin coins
Bunch of fresh coriander, minced with stem and leaves
3 large carrots, sliced
2 large cucumbers, sliced
1 cup of peeled and diced potatoes
1/1-2 vegetable broth
2 cups of cooked brown rice
Directions
1. Pour the oil into the skillet and heat on medium heat until the oil is hot. Brown the onions.
2. Add tomatoes and stir quickly, while crushing with a wooden spoon until completely crushed.
3. Add the coriander and stir. Add the vegetabes and stir to mix well.
4. Stir in the broth and bring to a boil. Simmer for approximately 20-25 minutes.
5. Remove from heat and set aside to cool down before serving warm with rice.
---
Zucchini And Cauliflower Fritters
With a crunchy outside and a delicious center, you won't be able to get enough of the zucchini and cauliflower fritters you make. Great for kids too, this easy-to-make recipe, which takes only 30 minutes to make, can be a perfect choice for a light vegan dinner that's packed with lots of nutritional benefits.
Ingredients
4 cups of cauliflower cut into florets with leaves removed
1 medium zucchini, grated
1 cup of finely grated vegan parmesan cheese
1/4 cup of grated, tasty cheese
1 teaspoon of onion flakes
1 clove of slightly crushed garlic
2 cups of self-rising flour
3/4 cup water
Salt and pepper, to taste
Tablespoon of olive oil
Directions
1. Use a food processor to mince your cauliflower florets into small pieces and transfer to a bowl.
2. Add the parmesan cheese, tasty cheese, grated zucchini, onion flakes, and crushed garlic to the cauliflower bowl.
3. Sift in the self-raising flour and stir to combine. Add the salt, pepper and 1/4 cup of water to the cauliflower mixture bowl and stir to combine. Add the extra water gradually while stirring until you have a batter of the desired thickness.
4. Heat the olive oil in the frying pan over medium-high heat. Using a measuring cup to pour six fritters into the pan. Spread the fritters gently, using the spoon until they are approximately ¼" thick. Cook the fritters until each side turns crisp and golden brown. Transfer the fritters to a plate and cover them with foil. Repeat the steps until all the fritters have been cooked.
---
6-Ingredient Easy Cheesy Vegan Zoodles
Easy, cheesy vegan zoodles are delicious, light, filling, and packed with some incredible health benefits including weight loss. Taking just 10 minutes to make and requiring only six readily available ingredients, these vegan delicacies are worth making for dinner at any time of the year.
Ingredients
3 tablespoons vegetable stock or water
4 small zucchinis, spiralized into noodles
1 cup diced red pepper
1/2 cup diced onion
1 tablespoon garlic powder
3/4 cup nutritional yeast
Pepper and salt, to taste
Directions
1. Add the vegetable stock, red pepper, zucchini, and onion to the pan and cook over medium heat for a few minutes.
2. Add the yeast and garlic powder, and cook until everything is combined and creamy. Add pepper and salt to taste. Serve warm.
Your vegan diet doesn't have to be boring with repeated, bland meals. Check Hello Fresh and Home Chef for the ingredients necessary for each recipe which can be easily reviewed and sourced online. Make your diet rewarding by adding the delicious, healthy, and easy-to-make vegan dishes above.