How To Transform Your Meals With Turmeric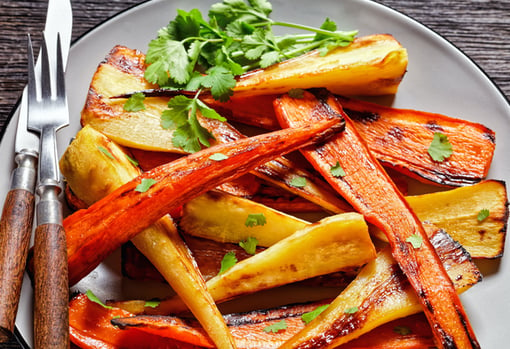 Are you looking for a way to add extra flavor and health benefits to your meals without breaking the bank? If so, you're in the right place. Read on to discover how to transform your meals with turmeric.
What Is Turmeric?
Turmeric is a spice, derived from the Curcuma longa plant. A root with a gold-orange color, it is traditionally used in curries to add a spicy blend.
However, many people incorporate turmeric into their diets because of the health benefits it provides. Curcumin is the main beneficial ingredient in turmeric, which has powerful anti-inflammatory and antioxidant properties, and may lower your risk of heart disease, Alzheimer's disease, arthritis and cancer. It is also known for contributing to a normal healthy digestive system, which is why some people seek help from turmeric tablets to manage their intake.
Because turmeric works well with so many different types of foods, it is easy to add into your diet. It can be sprinkled into the majority of savory dishes for an extra kick, or even put into a green smoothie for additional health benefits.
While most commonly used when making a curry, turmeric also works well with:
Pad Thai
Omelettes
Chicken salad
Meat marinades
Spice rubs
Roasted vegetables
Baked goods
You don't need to become a gourmet chef to reap the many benefits of turmeric. Just remember that it will likely turn your meals a golden color due to its prominent appearance!
Transforming Your Meals With Turmeric
Here are some popular recipes that you're bound to love:
Muffins
Turmeric muffins are like marmite; you'll either love them or hate them. But there's only one way to find out which side you stand on, and that's by making them yourself! Add 1 or 2 teaspoons of turmeric to your favorite muffin mix for a healthy punch. For best results, do this when making banana or pumpkin muffins.
Smoothies
Many autumn-inspired smoothies contain turmeric due to its warm golden color and spicy kick. If you're a fan of spiced drinks, consider adding a sprinkle of turmeric to your favorite pumpkin smoothie for true autumnal vibes. You can even add apples into the mix to create an even healthier concoction.
Soups
Sticking with the autumnal theme, you may be pleased to learn that turmeric works well with soup. Simply stir the spice into your favorite soup (we recommend pea or pumpkin soup) to transform the taste. If you want the taste of turmeric without the spicy punch, stir it in with some plain yogurt. This will help to tone it down.
Sweet Potato Fries
Turmeric works well with nearly any type of orange food. A personal favorite is a sweet potato. If you're a fan of sweet potato fries, you'll most certainly love them with a sprinkle of turmeric. For best results, spray the fries with oil before sprinkling the turmeric on top. Bake at 425 degrees for 25 minutes, turn and bake another 10 minutes. Sprinkle with salt immediately.
Try this transformative spice to add variety to your meals with added health benefits on the side!
Jack Carter is a freelance writer who is passionate about discussing health and fitness. In his spare time, he enjoys exercise and nature.
Find New England holistic Ayurveda practitioners in the Spirit of Change online directory.