6th Annual Organic Pioneer Awards Recipients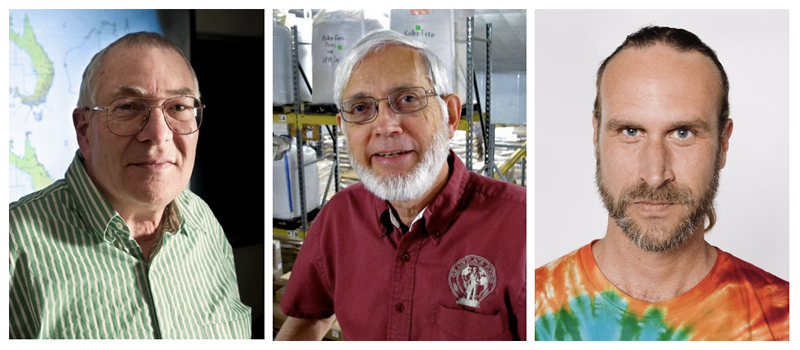 Rodale Institute has announced the recipients to be honored at the upcoming 6th Annual Organic Pioneer Awards (OPA). The OPA is an opportunity to recognize one research scientist, farmer and business that are helping lead the way to an organic planet. Recipients include toxicologist, Dr. Warren Porter, organic farmer, David Vetter, and CEO of Dr. Bronner's, David Bronner. This year's awards ceremony will take place on Saturday, September 10, 2016.
Known for his work on the harmful effects of atrazine on human health, Dr. Warren Porter will be receiving the Research Science Award. Dr. Warren Porter is a renowned environmental toxicologist from the University of Wisconsin, Madison, studying low level pesticide exposures in food and water. A landmark five-year study conducted by Dr. Porter and his team at the University of Wisconsin concluded that combinations of commonly used agricultural chemicals in concentrations that mirror levels found in groundwater, can significantly influence immune and endocrine systems as well as neurological health in animals. Their recent studies on a common lawn chemical mixture also suggest low-level effects on abortion and resorption of fetuses and other subtle biological effects. More recent research is suggesting that there are also fundamental impacts on biochemical pathways, possibly epigenetic and gender preference changes.
Farm Award Recipient, David Vetter, is a farmer and owner of Grain Place Foods in Nebraska. The Vetter's are among the first in their region to be certified organic farmers. David's father began to adopt organic farming methods in the early fifties when he began to question the science and ethics of the emerging agricultural technologies of the late 1940's and early 1950's. Sixty years later, their farm near Marquette, NE has grown into Grain Place Foods, a family business that employed three generations of Vetter's and helps steward other local farms in their journey toward organic production.
CEO of Dr. Bronner's, the top-selling natural soap manufacturer and organic body care and food producer in North America, David Bronner, is the recipient of the Business Award. Dr. Bronner's, established themselves as pioneers in the natural products industry when, in 2000, they became one of the first body care brands to formulate with hemp seed. In addition, the company is committed to partnering with farmers to help them practice regenerative agriculture in Ghana, Kenya, India and Sri Lanka — improving livelihoods while simultaneously regenerating soil.
"This year, we're honored to recognize three tremendous pioneers in the organic industry," said Rodale Institute Executive Director, Jeff Moyer. "Their contributions to the field of organic agriculture help our industry make incredible strides and allow us to have the greatest impact on healthy soil, healthy food, and healthy people. We greatly look forward to hosting this exceptional group this fall, and welcome everyone to join us in celebrating their achievements."
The 6th Annual OPA ceremony begins with a sunset wagon ride to one of our nearby fields where we will toast the first awardee, followed by a sit-down farm-to-table dinner in our turn-of-the-century barn comprised of fresh, seasonal ingredients sourced from Rodale Institute's 333-acre, certified organic farm. Guests will enjoy music, cocktails, engaging speakers, and connecting with others who support food and farming systems that seek to improve human and planetary health. New for 2016 is our optional daytime programming, prior to the awards dinner. Guests are encouraged to meet with our staff members, tour the farm, and catch a glimpse of our cutting-edge research. All proceeds from the event support Rodale Institute's research, education and outreach. For more information and to purchase tickets, visit donate.rodaleinstitute.org/organicpioneerawards.
See also:
Family Farming: Bucolic Myth vs. Economic Reality
The Four Most Important Foods To Buy Organic