9 Effective Habits to Keep a Tidy Home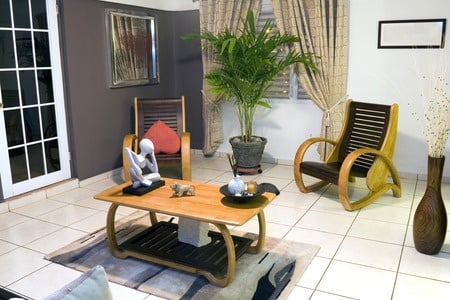 Keeping a tidy home isn't just nicer to look at it – it's better for our health. It's hygienic and our minds feel clearer when we live in an organized space. However, no one likes to spend their weekends cleaning up. It's better to keep your home clean as you go. Here are some habits of people who have all-around clean homes.
1. Put your clothes away – Clothes are probably a category of items you have the most of. Don't throw them on the floor or your bed or the couch. Put them where they belong, which is usually either the hamper, the closet, or the drawer.
2. Make your bed – A made bed makes a room look cleaner, even when everything else is untidy.
3. Put shoes in a closet – When people enter our homes, the first thing they often see is a hallway filled with unorganized shoes. It gives them the impression that the rest of the house is the same. Put them neatly in a box or closet near the door.
4. Put dishes in the dishwasher – Most people have dishwashers now, so there's no excuse for a sink full of dishes. After using a dish, it should go right in.
5. Dust once a week – Dusting feels like such a chore and we always think, "Well it can wait a few more days." But truthfully dusting is light and fast work. There's no reason not to do it more often.
6. Create a chore chart – This doesn't have to be a fancy, colorful calendar on your fridge, but you should divide up the duties with the people you live with, even kids. There's no excuse to leave a mess because everyone thought "someone else would handle it."
7. Dinner gets cleaned up before bed – If you leave the dinner mess until the next morning, you're more likely to leave for longer. Clean it up before you go to sleep. Better yet, clean what you can while you're cooking so there's less of it.
8. Keep up with laundry – No one wants to spend a full day doing laundry. Do it as you go. Have everyone bring their items to the laundry room regularly so it never becomes a massive pile. You can even ask them to drop their items right in the washer every day (providing they can sort).
9. Bring less in – The simplest way to stay neat is to have less stuff. Any time you bring something into your home, evaluate if you really need it.
Kim Webb is the CEO and founder of Rockin' Green, maker of eco-friendly cleaning products for families that care about their heath and their planet.
See also:
Feeling under the Weather? Your Home Could Be the Culprit
Going Green At Home