Act To Protect Animals Used In Research
Beagle Freedom Project's important legislative push to enact laws that would ensure research facilities can give dogs and cats used in laboratory testing a chance at a life after research.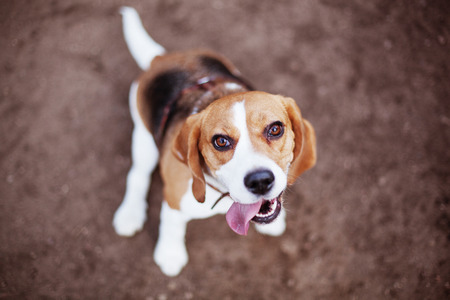 This is a simple, common-sense, and compassionate proposal to help rescue dogs and cats from Massachusetts research laboratories. The legislation would facilitate a relationship between laboratories that use dogs and cats for research purposes and registered non-profit animal rescue organizations so that when the animals are no longer needed they can be placed up for public adoption.
The law is needed! There is a deficiency of law right now and the opportunity for a post-laboratory life for these animals is completely dependent on the discretion of research workers to volunteer their time to try to find these animals homes. Not surprisingly, most choose not to do so. There exists no federal or state law or regulation that addresses what is to happen to an animal when the testing ends. After all these animals have endured for human products, pharmaceuticals, and academic curiosities they deserve a chance at a real life!
In 2014 Minnesota became the first state to pass the Beagle Freedom Bill and it has been successfully implemented. In the years that followed California, Nevada, Connecticut, and New York all passed similar bills into law. In 2017 Beagle Freedom Project is supporting the passage of a similar bill in Massachusetts and the federal ban on cosmetic testing on animals. If you live in Massachusetts please sign the petition, email, write, and call your representatives or personally lobby at the capital. If you are not in Massachusetts, take federal action and help us ban cosmetic animal-testing!
According to the latest USDA APHIS filings there wre roughly 1700 dogs and 60 cats used in experiments in Massachusetts labs. The Majority of animals are found at Charles Rivers Labs, Toxikon Corp, Tufts University, and Mount Ida College.
While some facilities like Mount Ida have an exemplary post-experiment adoption program, it is voluntary and tenuous. At any point a new Chancellor or President could terminate the program. This bill will simply ensure its continuing success and compel others to implement them.
96% of the dogs used in research laboratories are beagles. Beagles are the breed of choice for the same personality traits that make them great family additions, they are docile, people-pleasing, forgiving, and easy to care for.
What this bill does:
This bill simply asks that NY laboratories make a good faith effort at contacting relevant animal rescue organizations to do the adoption work. If those organizations cannot place the dog or cat, the research lab is free to euthanize them as they would have otherwise.
This bill would allow New York to demonstrate that it sets a gold standard for research ethics and animal welfare.
This bill helps bridge the differences between people over the controversial issue of animal testing in a very reasonable manner.
This bill allows for the waiver of all liability from the research laboratory and offers them protection with complete confidentiality if they so choose.
What this bill doesn't do:
This bill leaves the discretion to the veterinary professionals to determine if a dog or cats is healthy enough for post-research adoption.
This bill does not interfere with the research process or grant requests.
This bill does not require research labs to assume any extra cost, provide transportation, veterinary care, or financial assistance.
This bill does not require any at capacity shelter or rescue group to assume responsibility for these animals; it only gives them the opportunity if they so choose.
Take Action
For this law to pass your political representatives need to hear from you. The more direct and personal – the more effective. Please send an email to your representative, give them a call, and lobby in person!
Beagle Freedom Project, founded in 2010, is a unique program run by the Los Angeles-based non-profit Animal Rescue, Media, and Education (ARME). Beagle Freedom Project negotiates with laboratories across the world to secure the release of dogs and other animals and give them a chance at a normal home life after everything they have endured for vanity and scientific curiosity. The organization uses the rescues to draw public attention to the plight of animals languishing in labs and to promote cruelty-free lifestyle choices everyone can make. The beagles act as ambassadors who give faces to animal testing victims and remind the public that these animals are not just furry test-tubes, but dogs no different from their pets.
See also:
Saving Gwendolyn: A Thanksgiving Miracle
Ten Questions With Gene Baur, Co-Founder And President Of Farm Sanctuary