AMA Declares War On Alternative Medicine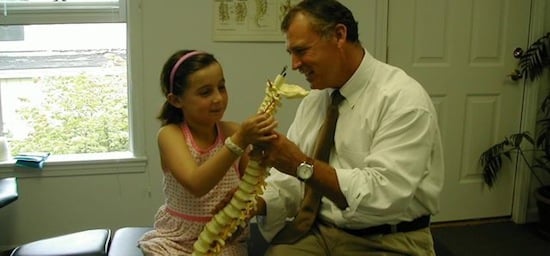 According to a recent blog post by osteopathic physician and natural healthcare leader Dr. Joseph Mercola, the medical profession has a long history of opposing alternative healing professions, viewing natural medicine as a huge threat to their bottom line. While drug side effects, prescription error, unnecessary surgeries, mutant infections and hospital errors have become a leading cause of death in the United States, alternative medicine is increasingly providing evidence of its long term medical and cost effectiveness with little side effects. The American Medical Association (AMA) is determined to undermine this success with their political influence and money.
A Federal District Court ruling in 1987, known as the Wilkes Case, found the AMA and others guilty of illegal conspiracy against the chiropractic profession by seeking to create a western medicine healthcare monopoly. Specifically the AMA was found guilty of these actions:
1. Systematic defamation of naturopathic, chiropractic and osteopathic physicians
2. Publishing and distribution of propaganda specifically intended to ruin other healthcare professionals' reputations
3. Forcing MDs to refuse collaboration with naturopathic, chiropractic and osteopathic physicians in the co-management of patients
4. Denying hospital access to naturopathic, chiropractic and osteopathic physicians
Despite this ruling, recent efforts by the AMA House of Delegates are again attempting to limit the definition of who can be considered a legitimate physician to diagnose and provide medical care only to "licensed MDs/DOs or those practitioners who are directly supervised by them." This definition would seriously restrict your access to the efforts of chiropractors, naturopathic physicians and other holistic healthcare providers to collaborate in your overall healthcare, under the guise that the AMA is acting to "protect" patients and consumers.
According to Dr. Mercola, "Many of the drugs advertised in JAMA (the AMA's scientific journal) are the very same drugs that are killing tens of thousands of Americans each year. This massive funding of the AMA by drug companies is a blatant conflict of interest. If the AMA really cared about your safety, they'd be putting their substantial assets into overhauling the American healthcare system."
In addition he adds, "The AMA is fond of lambasting the education and training of chiropractors, when in actuality, they should be more concerned about the educational qualifications of their own physicians. At least four consecutive studies have documented that most MDs are incompetent when it comes to diagnosing and treating musculoskeletal problems, something at which chiropractors excel."
Along with the AMA, other powerful medical associations including the American Dental Association, The American Cancer Society, The American Academy of Pediatrics and the American Psychiatric Association have rallied to the cause of trying to eliminate competition from holistic practitioners. Although these medical associations claim to have your best interests at heart by "protecting" the public against unqualified health practitioners, their actions tell a different story.
Carol Bedrosian is publisher of Spirit of Change holistic magazine.