Angiogenesis Control Through Diet: Can You Beat Cancer This Way?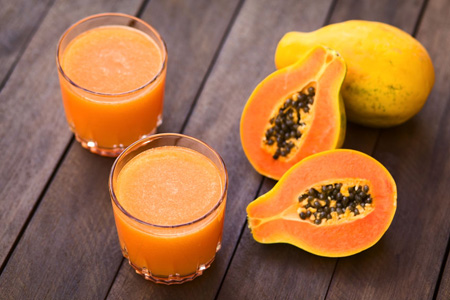 Angiogenesis is the process of new blood vessel formation. This process starts within the human body when it is still a tiny embryo and is active throughout your entire life as your body grows, mends tissues, and heals wounds.
A cancerous tumor is a part of the body that needs the same elements to grow as organs and tissues do. This means that the appearance of a tumor prompts the creation of new blood vessels that supply it. Research in the Journal of Oncology and Current Oncology suggest that by starving the tumor of specific nutrients it needs through a controlled diet, you can also control angiogenesis and choke off the supply of new blood vessels feeding the tumor and increasing its size. Halting tumor angiogenesis through diet is possible.
Developing an anti-angiogenesis diet requires some research into knowing which foods and herbs slow down this natural process. A well-balanced meal plan full of antioxidants is the key for this intervention. You might also want to research Chinese medicine remedies and the herbs known to affect blood vessel growth including curcumin and ginger.
You will need to know which foods to avoid when inhibiting angiogenesis. Processed food products like candy, pastries, junk food, and deli meats all contribute to angiogenesis stimulation, fueling the growth of tumors.
Foods That Help Inhibit Angiogenesis
Berries (strawberries, cherries, blueberries, blackberries, raspberries)
Kale
Pineapples
Tomatoes
Citrus fruits
Artichokes
Watermelon
Soybeans
Pumpkin
Papaya
Parsley
Bok choy
Maitake mushrooms
Green tea
Beets
Red onion
Extra virgin olive oil
Tuna
Grape seed oil
Red grapes
Sea cucumbers
Apples
Note that the quality of the products you consume will matter a great deal in determining their effects on angiogenesis. Whenever you can, buy organic or consider starting an organic vegetable garden of your own to always have fresh uncontaminated foods in season that are rich in nutrients. Don't forget about the benefits of sprouts as well; they are highly nutritious and contain some essential, hard-to-find antioxidants. Make them a part of your regular diet. Broccoli sprouts, in particular, benefit cancer prevention and treatment.
Should I Go On An Anti-Angiogenesis Diet If I Am Already Healthy?
A diet that slows down angiogenesis is a healthy diet, so it has benefits for everyone. Note that much of the research on this topic focuses mainly on the use of angiogenesis-inhibiting meal plans as a prevention tactic. As the risk of developing cancer is rather high for the average person, using this diet will benefit all.
You also should know that excessive angiogenesis occurs if you eat too much of angiogenesis-stimulating foods, which can cause health problems other than tumors, such as rheumatoid arthritis, skin conditions and more. To maintain an optimum level of health, keep angiogenesis at a balanced level with a diet heavy on the fruits and veggies.
Jane Koval is a freelance writer whose interests range from health and beauty to traditional culture and adventurous traveling.
See also:
Time-Restricted Eating Can Overcome The Bad Effects Of Faulty Genes And Unhealthy Diet
Are Oxalates To Blame For Inflammation In Your Body?