Annie Appleseed Complementary Medicine Project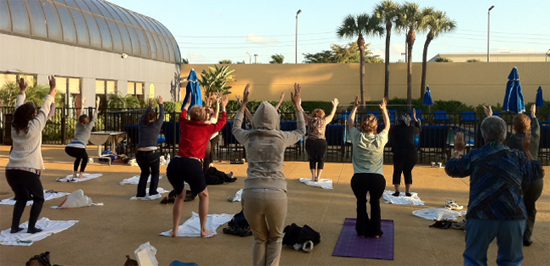 What began in 1993 as one woman's quest to find information, answers and a cure to her breast cancer has evolved into the Annie Appleseed Project, a non-profit organization managing an international clearinghouse of information about CAM (Complementary and Alternative Medicine) treatments for disease. Project founder, Ann Fonfa, speaks internationally about her cancer journey and cure, and inspires thousands of others through her advocacy for making alternative medicine treatment options available to the public.
Back in 1993 before the Internet was available, access to non-conventional medical treatments was scarce. Ann was a pioneer at that time, reading every book and magazine about holistic health she could find, talking to alternative practitioners, and then sharing this information with other women. The more she learned, the more she refused chemo and radiation, and instead, overhauled her diet, used acupuncture and herbs and detoxification techniques.
Today, www.annieappleseedproject.org provides information, education, advocacy and awareness for people with cancer and their family and friends. The Archive Links (prior to March 2012) Alternative Medicine Treatments page lists hundreds of unique sites including over 15 for Gerson Therapy, a Tips and Techniques exchange from cancer patients, non-toxic immune enhancers, IP6 information, Dr. Hulda Clark, hyperthermia treatments, oxygen therapies, mushrooms, dental issues and over 50 other categories with hundreds of links.
Annie's 8th annual Evidence-Based Complementary & Alternative Cancer Therapies Conference takes place March 6-8 in West Palm Beach, FL. Meet alternative therapy cancer experts, survivors and patients first hand for a full weekend immersion of learning and experience.