Army Corps Opens Public Comment On Dakota Access Pipeline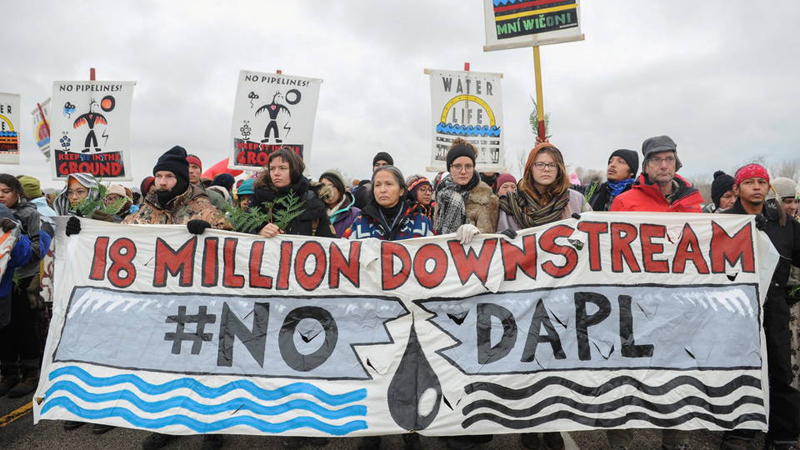 The Army Corps of Engineers has begun accepting public comments on an environmental impact statement for the Dakota Access pipeline. Members of the public have until February 20 to weigh in on the proposed $3.8 billion project, which has faced months of resistance from members of hundreds of indigenous nations, as well as their non-Native allies.
This article was republished from Democracy Now!
Send your public comments by Feb. 20 to:
Mr. Gib Owen
gib.a.owen.civ@mail.mil
Subject Line: "NOI Comments, Dakota Access Pipeline Crossing"
See also:
10 Indigenous And Environmental Struggles—And How You Can Help In 2017
Is Your Bank Funding DAPL? Here's How To Find One That Isn't