Astrology Forecast for Spring 2012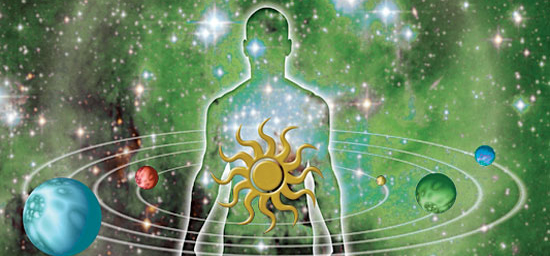 "Earth laughs in flowers." — Ralph Waldo Emerson
What a strange winter we've had in southern New England! I cannot recall another one quite like it. Aside from long, dark nights and the angle of the Sun in the sky, a brief cold snap now and then has been the only evidence of winter. Most of the time it just did not feel like New England. As I write this in late January I've lost count of how many people have been out and about in shorts and t-shirts! A hardy perennial ground cover sprouted pretty pink flowers in late November and they've hung on gamely ever since. Even so, it is a long wait between autumn and spring. Yet happily, here we are, on the cusp of the new season!
The springtime celestial influences are sure to keep us busy. There are plenty of planets shifting gears. We begin the forecast period with Mars and Saturn retrograde. On March 12th, mental Mercury will join them. Mercury completes its retrograde on April 4 and then Pluto turns retrograde during the second of week of April. Just a few days later Mars returns to forward motion. Venus will retrograde this May 16. The comings and goings are enough to make me dizzy.
I believe retrogrades are neither inherently good nor bad. They just are. Those of you knowledgeable in astrology realize that in fact, they are an illusion. Planets do not actually turn around and move backwards. The phenomenon is due to the relative positions of planets as seen from Earth. If you've ever taken an express train and passed a slower moving train, you know what I mean. Viewed from the express, the slower train, even though traveling in the same direction, appears to be moving backwards.
How we use this energy is the important thing and that is up to each one of us. Periods of time when planets retrograde are often helpful for reflecting on recent events. These weeks or months, depending on the planet in question, can represent a second chance at something or an opportunity to clean up unfinished karmic business. For example, the retrograde of Mars could occasion a change in strategy or tactics. Retrograde planets may actually breathe new life into a stalled project. It's all part of the natural rhythm of the cosmos. Use the illusion of retrograding planets to your advantage!
March 2012
Aries Mar 20-Apr 19
An earthy grand trine, a great triangle in the heavens, thought by astrologers to be one of the most auspicious of celestial configurations, graces the heavens as March gets under way. Jupiter in Taurus, Mars in Virgo and Pluto in Capricorn are the potent trio. They are a powerful force for sustainable economic well-being. The alignment gives many reasons to be optimistic, but principal among them is the belief that problems are opportunities waiting for solutions. Use discipline and ingenuity to put your financial affairs in order.
Many folks will be anxious to take action during the first few days of March. The Pisces Sun opposes Mars the afternoon of Saturday the 3rd. At almost the same time Venus is moving into an opposition with Saturn. Financial pressures may necessitate making sacrifices in order to return to solvency. Relationships can also be strained. The waxing Moon, in Cancer for most of the weekend, is emotionally charged and makes us prone to overreact. Some partnerships have simply reached an end. Listen to your intuition. Change is for the better. Tackle household chores and commence pet projects.
On Monday the 5th humanitarian causes and artistic endeavors receive a boost from Mercury's brilliant conjunction with Uranus and Venus' sextile to Neptune. Both the 5th and 6th are great days for networking. Use technology to your advantage. The waxing Moon now steps up the pace.
After an exciting, fruitful, and at times hectic Wednesday, the full "Worm" Moon in Virgo is exact at 4:39AM on Thursday the 8th. Fiery Mars joins the Moon. Those born under earth and water signs feel especially motivated. Anticlimactic Thursday plays out under a void-of-course Moon. Set your own house in order before criticizing another's. Full Moon "fallout" piles up, thick and deep. Inner growth work and creative processes generate good results. However, short attention spans and lack of focus can lead to unforeseen delays.
Friday the 9th is more energetic and the morning may bring a preview of things to come. The Libra Moon opposes the Uranus/Mercury conjunction and squares Pluto during the afternoon. Partners can be hard to handle, compromises hard to come by. If a relationship feels stuck, turn your attention to other responsibilities, hobbies and pleasures over the weekend. Healing vibrations arrive with the new working week.
On Monday the 12th Mercury turns retrograde. Curiously, Jupiter is in exact trine to Pluto that night. A change of heart or mind could inadvertently lead to a wonderful new opportunity. Tuesday the 13th is a fabulous time to launch a new campaign or project. As if by magic, all the pieces seem to fall into place. The fruitful trends spill over into Wednesday but strains may test a partnership under the night's last quarter Moon. Expect a difference of opinions. Keep your momentum going on Thursday. Extra effort can yield big payoffs.
After several days of non-stop excitement, Friday is strangely quiet. Get together with friends over the weekend of the 17th and 18th. Other than a low-key spell Saturday morning, moods are sociable and many eyes are on the future. Stay open to new and possibly shocking ideas. Talk of challenging the status quo is sure to be on the rise.
The Sun reaches Aries and Spring officially begins with the Vernal Equinox on Tuesday the 20th. A seismic shift is under way. When the new Moon in Aries occurs on the morning of the 22nd, Mercury and Uranus join the Sun and Moon in the early degrees of the "Sign of Beginnings." The stellium packs a tremendous wallop. The four planets are within four degrees of each other. They each challenge Pluto. Around this time the risks of political, financial and geological instability are raised. Global markets are likely to fall back. Set out on a new adventure but be prepared to change course.
Do what you can to maintain stability in your own life. Self-absorbed behavior can be detrimental to various relationships. Be ready with kind words and a warm smile, especially on Thursday the 29th when the Sun is in an exact square to Pluto. Work with partners. A pleasant, co-operative demeanor goes a long way towards defusing potential confrontations.
April 2012
Taurus Apr 19-May 20
The cosmos has good news for April fools and merry pranksters. There's a jolly, quirky joie de vivre afoot on Sunday the 1st. The theatrical Leo Moon is in harmony with eccentric Uranus during the afternoon and anything goes. Moods remain generally light-hearted into the early part of the week. The retrograde of mental Mercury ends during Wednesday morning, the 4th. Because the Moon is nearly full, life is proceeding at great speed this first week of the month. It may take a little extra time to thoroughly sort out facts, digest material, send or receive messages or finalize decisions. Plan accordingly. Take care.
Venus tests Neptune the night of the 5th. The aspect is the stuff of tender-hearted saints, and pie-eyed lovers. Betrayals, thefts and other scandals may come to light. Don't pummel yourself if you're faced with a loss. Resolve to learn from the experience and do better the next time.
The full, Libra "Pink" Moon is exact at 3:19 PM on Friday the 6th. Our lessons lie in cooperation this weekend. Venus and Mars are also at odds. Maintaining harmonious relationships is the mark of an advanced soul. Moods are more thoughtful as the Moon arrives in Scorpio Saturday morning but a series of constructive lunar aspects keeps almost everyone from sinking into a funk. Sunday morning's lunar opposition with Jupiter is a cosmic pick-me-up.
Monday the 9th is blessed by Venus' sextile with Uranus. The amicable pairing induces giggles, flirtations and more than one new friendship. It also facilitates networking and travel. Take steps to avoid an afternoon misunderstanding. Harmony returns after sundown. Be ready for surprises.
Pluto retrogrades on the 10th and Mars is again on a forward track Friday night. Pluto's direction change sends shockwaves through world financial markets. Leaders could fail to respond swiftly. The Aries Sun opposes Saturn on Sunday afternoon, the 15th. Spurred by dissatisfaction, many of us are making decisions with long lasting consequences. Equity in collaborations is a major concern. Keep personal as well as partnership goals in mind when making choices.
The Sun enters Taurus just after noon EDT on Thursday the 19th. The time for planting is upon us and Saturday's new Moon in Taurus is one of the most fertile omens in all of astrology. Let the planting begin! If you're in a chilly zone, at least begin to prepare garden beds. The Sun aligns with mystical Neptune on Sunday the 22nd. Mercury is conjunct Uranus. This is Earth Day and celebrations are sure to combine heartfelt appreciation for Mother Earth and large amounts of political theater. The fertility quotient remains especially high through the early Sunday afternoon.
Over the final week of April the stars support us in handling mundane tasks. The Sun is in trine with Mars and Pluto. Everyday chores as well as complex business maneuvers can be successfully completed. One hiccup is mental Mercury's Wednesday morning square to Pluto. Make sure your tongue doesn't get you in hot water. A gaffe in front of a boss could prove costly. A lunar trine to Saturn later that afternoon enables the mending of fences through dedication and hard work.
May 2012
Gemini May 20-Jun 20
Merry May always seems to launch the riotous growth associated with spring. On the 1st the waxing Moon is in earthy Virgo, from where she harmonizes with Pluto and the Taurus Sun. This is another fertile day, ideal for gardening and planting as well as conducting other important business. The Moon is once again growing full but spends most of the 2nd void-of-course. The waxing Moon's momentum carries us through Wednesday but I advise against making major elective decisions or purchases. There are more auspicious moments coming later in the week.
The full Moon in Scorpio is exact at 11:35 PM on Saturday the 5th. This is sometimes called the "Flower" full Moon or Buddha full Moon. In India it is associated with the holy Wesak festival, during which the spirit of Buddha is said to return to Earth. Whether your interests are spiritual or material, a Mercury/Saturn opposition warrants a very serious approach to life. Don't let emotions get the better of your reasoning abilities.
The week following the full Moon is comparatively quiet. Venus is slowing as she prepares to retrograde. Saturday the 12th has intriguing social possibilities but the evening runs out of steam well before midnight. A conjunction of the Sun and Jupiter embellishes Mother's Day, the 13th. The pairing puts everyone in a happy state of mind. Mercury's trines to Mars and Pluto help advance negotiations and planning. Mars follows with a trine of his own to Pluto on Wednesday the 16th. It is time to be decisive. Venus has begun her retrograde. She'll continue to backpedal until June 27th, long enough to occasion many happy reunions.
The Sun enters Gemini on Sunday the 20th and immediately sets off fireworks. The Sun is eclipsed by the new Moon at zero degrees of Gemini. Invisible on the eastern seaboard, the eclipse shadow portends potential problems in China and the western states of the U.S. Past misdeeds are likely to come back to haunt political figures. Hopes are high on Monday the 21st as Mercury aligns with Uranus and Jupiter but care should be taken during the evening commute.
The Gemini Sun and Mercury are both at odds with nebulous Neptune the second half of the week. The risk of fraud or theft is elevated. Take steps to safeguard your valuables. The Friday evening square between Mercury and Neptune elicits great fantasies and possible lapses in judgment. Thoughts of a dream getaway may well become reality for vacationers. Again, extra caution is advisable for motorists. Pay attention.
The Leo Moon thirsts for holiday weekend fun while on the 27th the Sun and Mercury's conjunction in restless Gemini stimulates wanderlust. Both the Sun and Mercury are also in sextile to freedom-loving Uranus. This is a marvelous configuration for putting on miles, attending seminars, workshops or a clan gathering. Camaraderie is palpable. Intuitive faculties are topnotch. Heed the callings of your spirit.
The post holiday weekend scene through the first half of the week is fairly mellow, although things heat up considerably Wednesday afternoon. Mercury tests fiery Mars. Impatience and irritability are on the rise. The waxing Libra Moon challenges Uranus and then Pluto. Confrontations are intense but short-lived. Things calm down just before midnight and the month at last concludes in a more peaceful mood.
Eric Linter offers a complete range of astrological services including readings, classes and his "On Top of the Stars Monthly Guide" for making inspired career and personal decisions. Consultations are available in person, by phone and on CD. Contact Eric at stars@ericlinter.com or (508) 541-4115. Visit www.spiritofchange.org and read Eric's daily forecast on New England's premier holistic magazine website. Keep looking up!